Being abroad in a foreign country can be very daunting. Everything is different and the daily life we may have been used to in our own home countries is suddenly taken away. As a woman, you have to adapt to a new societal norm, new products, and a new way of being. Hence why I'm bringing you the ultimate guide for expat women in Korea.
I had lived abroad in Mexico for some time before I moved to Japan, but nothing could truly prepare me for the stark contrast between East and West. Hence why I decided to make this guide so you don't have to grapple along in the dark the way I did. In this guide, you will discover some hardships you'll face, where to get your hair done, beauty products for darker skin tones, where to shop, how to take care of your skin, and even women's health. I wish you all the best, my expat sisters.
Blog Posts You Might Like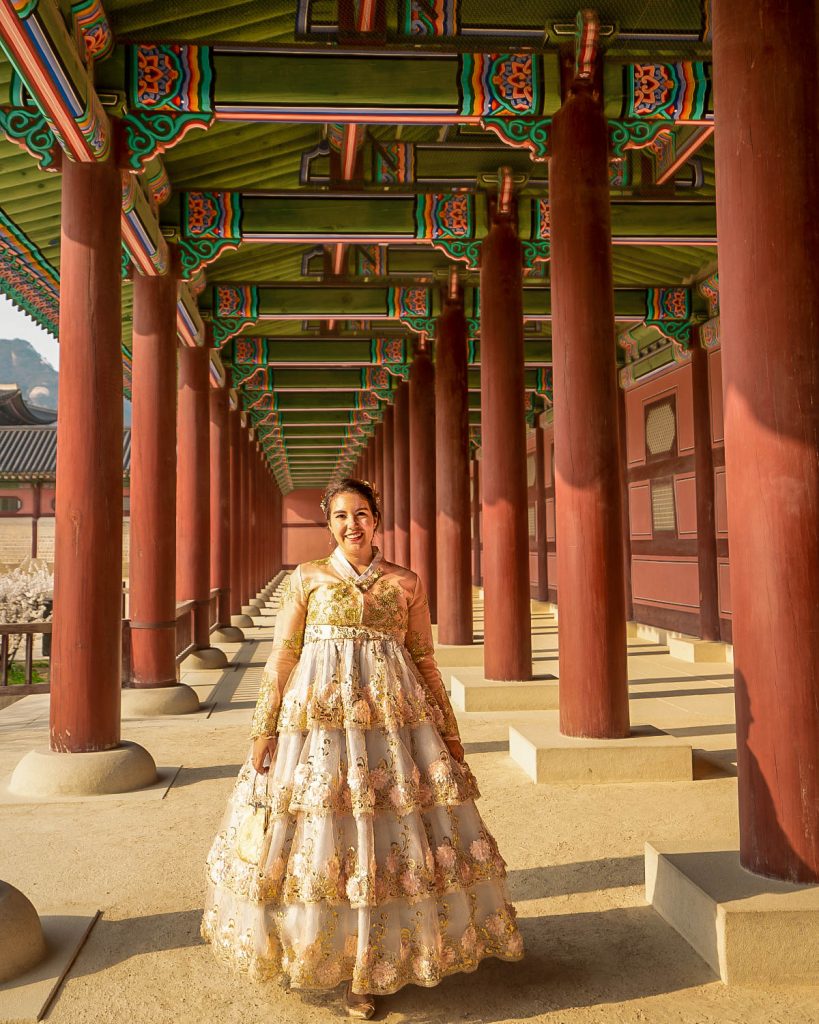 Some Hardships
When I began my mission as Gina Bear, I decided to go forward with honesty and a mission to help make lives easier (particularly women, but a large majority of men read my blog as well.) I keep it real, and it would be an outright lie to say you're not going to encounter any difficulties or culture shocks. That's the reality of it. But life isn't as hard as you might think it is. I want you to be aware shady shit does go down. Once you're aware, I think it's easier to adapt and find solutions to the problems.
Issue of Consent – Men will grab your wrist in clubs and drag you to their tables with their friends. I've been groped coming out of the subway in Hongdae. I've had guys grab me inappropriately. This isn't to say Korea is unique in that regard. It can happen anywhere in the world. Just know there is an underlying condescension toward women with the thought of, "Well, you were drinking so it's your fault."
Stereotyping – Just like America, people will automatically put you in a category. It's the way humans work based on primitive instincts. There's my group and then there's THEM. You will forever be the THEM no matter how much you assimilate or learn Korean language. People may come up to you and think you're Russian (meaning prostitute). If you're white or can pass for it (like I can) people will treat your differently. If you're a darker skinned expat, people may do horrible things to do because of it.
Dating will be hard… or easy – I hate to say this, but there is a difference between lighter and darker colored expat women. OF COURSE I'm not trying to generalize and say all Korean men or all female expats in Korea. But people will have an attraction or aversion to you depending on the stereotypes they have grown up with around certain races, colors, and countries. If you're lucky, you'll find a good man who has studied, worked, or lived abroad for some time. He'll have an open mind and your personalities mesh well. If you're unlucky, you'll score lots of dates, but men won't want to commit because they have a fetish of "riding the white, black, brown, etc. horse." And after getting what they want, will promptly leave because they know mom and dad won't approve of a foreigner in the family. For more info on dating in Korea, click here.
People will fuck with you…. because they can – Some Koreans know when it comes to the law, foreigners are at a disadvantage here. I've heard stories of expat women being assaulted by Korean women and there was no justice. I've had ajhummas chase me and swear at me because my dog was being a dog and barking outside on a walk. I also recently had a female bus driver, pull over her bus, and try to shame me off the bus for having my dog in a bag. Which I found very strange because the rules are as long as my dog is in a bag, then it's okay. It was only until I started speaking Spanish, she left me alone. So basically this long winded explanation is basically to say… Some people are racist af and others will discriminate against you because they can get away with it. Be aware of it.
Stigmas around sex and women's health – I'd like to note things are slowly getting better in that regard. Abortion in Korea recently became legal. But for whatever reason getting an STD test is seen as shameful, and pap smears are expensive. (Well, cheaper for me because I'm American, but maybe not for my European counterparts.) My advice is to find a doctor you're totally chill with and never go anywhere else.
Clothing options – I'm a US size 12. Which is six sizes way too big for any woman here in Korea. You will mostly find clothes for the majority (which are Korean ladies), but in this blog post, I also highlight ways around this and places I shop in Seoul as a plus size woman. I also wear a US size 9 and the biggest size they go up to here is US size 8.
Women have it really hard no matter where we are in the world. Remember to be kind and help your fellow woman because united we are an unstoppable force. The difficulties women in Korea have are many, but the rewards and knowledge of living abroad make the adventure and minor inconveniences worth it.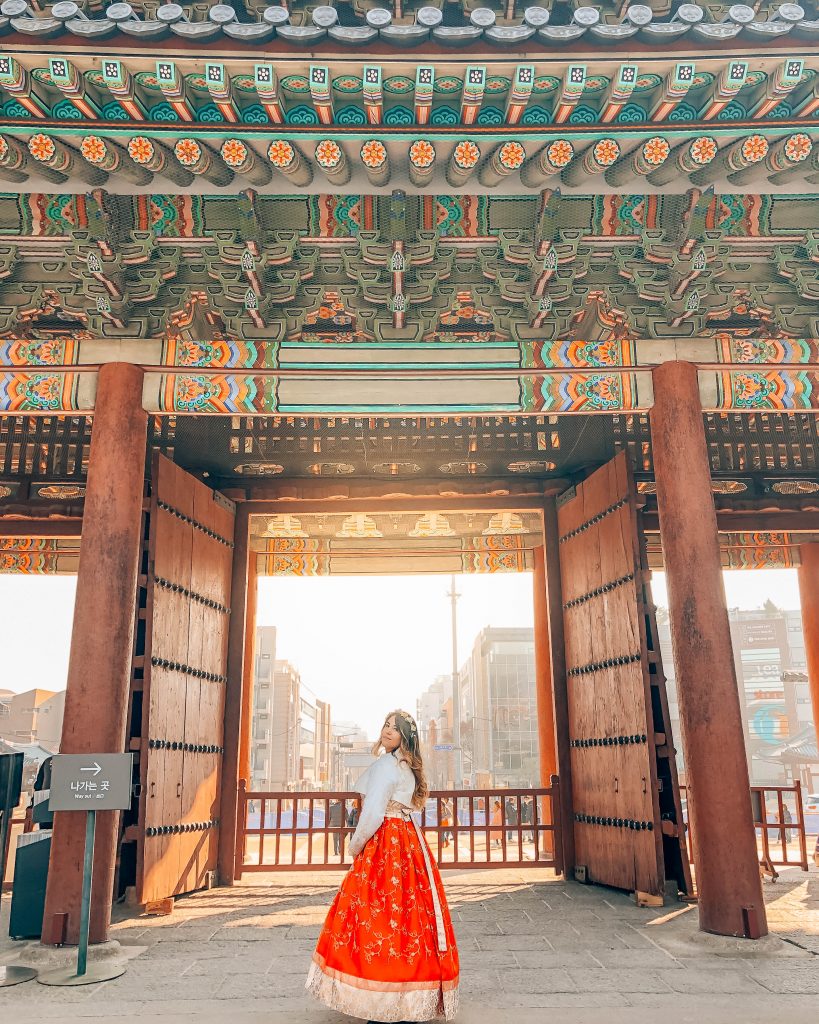 Hair
I've been to a Korean hair dresser before and never again will I let a Korean who has never touched Western hair do anything my curly locks ever again. The only person I ever let touch my hair now is Dean from The Days Hair Salon in Hongdae. He has been coloring and cutting my hair for a couple of years. Whenever I go to him, he does a beautiful job and I get so many compliments. If you're blonde in Korea, Dean will do right by you and give you the color you desire.
Many western expats in Korea tend to find a hair dresser that caters to foreign clientele in a big city. Take my word for it and go to no one else unless you're a glutton for masochism.
Magic Straight Perm
This can be up to a three hour long process where the stylist will wash and cut your hair. Then, they will apply chemicals to your hair to make it straight no matter what the circumstances for at least three months. A great place to get a magic straight perm would be Hair and Joy located outside Hongik University Station Exit 8. They speak English and cater to a foreign clientele.
Laser Hair Removal
I've found laser hair removal in Korea is super cheap and easy. When you do your research, you'll find laser hair removal doesn't make the hair go away forever. It does make the hair grow back more slowly and thinly. I've gotten laser hair removal on my armpits and I've been very happy with the results. For 10 sessions at Abijou, it cost me 50,000 won.
Eyelash Extensions
I've been getting my eyelashes done since I lived in Okinawa. I find it to be a lot cheaper in Asia since there are many shops and the prices and quality have to be competitive. If you're looking to get eyelash extensions in Korea, Korean for it is 속눈썹 연장. I personally love getting eyelash extensions in Korea because 1) I'm lazy and 2) I don't want to wear makeup all the time. They help me look youthful and effortless with the minimal amount of effort. I've heard good things about The Nail Bar in Itaewon. (And the staff can speak some English due to location.) They offer extensions, manis, and pedis at their salon.
Address: Seoul, Yongsan-gu, Itaewon-ro 55na-gil, 6 한남동 용산구
Hours: 11am – 9pm
Phone: 010-6502-8549
Waxing
There are a lot of waxing salons to choose from in Korea. If it's your first time and you can't speak Korean, I suggest going to The Green Turtle. Their staff speak English and I've been there before. Just an FYI it is expensive because of the location and novelty, so I would suggest finding a Korean waxer near you. My waxing lady is honestly amazing and I have been going to her for years. I also highly suggest Mu Waxing near Cheonho Station.
Address: Seoul, Yongsan-gu, Itaewon 1(il)-dong, Itaewon-ro, 151 지하 1층
Hours: 10:30am – 8:30pm
Phone Number: 02-790-6059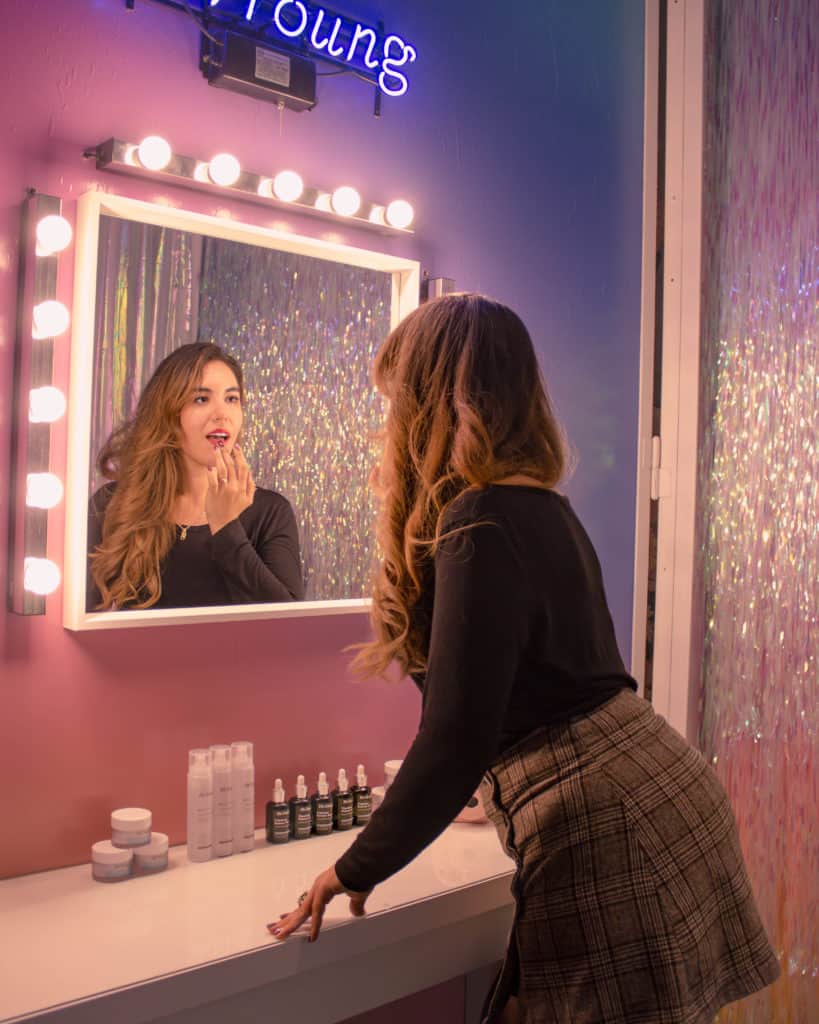 LASEK/LASIK Vision Correction
Why I waited so long to do this is news to me. Getting this surgery in Korea was the best decision I've ever made. It's much cheaper than the States and my vision has never been better. I went to Glory Seoul Eye Clinic (who is foreigner friendly) located in Gangnam. If you've been thinking about getting it done, then I highly suggest going to them.
Shopping in Korea
I'm about to give away all of my secrets as to where I go shopping as a plus size woman in Korea. Even if you're not plus size, you'll find a lot of things don't fit a western body quite right because our hips are bigger. I also recommend joining the Plus Size & Beautiful in Korea Facebook group because ladies there sell their gently used apparel.
American Eagle – This American casual style retailer has several locations located around Seoul. They have clothing up to a US size large. In addition, since there are stores in Korea, you can shop online and you'll get what you're looking for quickly. I got a package from them in two days. Their website does frequent promotions that if you spend $100, you'll get free shipping.
H&M – With several locations around the country, we all know their clothing line is always a hit or miss. They carry shoes up to a European size 40-41. The only downside is that they are now only releasing petite size clothes so if you're tall like me (I stand at 170 or 5'7) then you're kind of screwed.
Hollister – The Hollister at the Lotte Department Store by Jamsil Station has jeans up to a juniors size 15. They also carry clothing in junior sizes large and extra large.
SPAO – This is a Korean brand I absolutely love because of all their collaborations. They take basics and jazz them up really tastefully. In the past, SPAO has done collaborations with Card Captor Sakura, Harry Potter, Sailor Moon, and We Bare Bears.
Zara – There are many locations around Seoul as well. This European fashion giant carries bigger sizes and you can find something as well. I'm personally not a fan of Zara, but if you're a bigger lady, you can find clothes there.
Underground Shopping Malls
If you do so happen to be tiny enough to fit in the clothes in Korea (lucky bitch) you can shop at many of the stores around subway stations. Many like to shop here because of the cheap and trendy clothes. Everything is free size meaning a size 6 and you're not allowed to try it on. So you can hold it up to the mirror and eyeball it hoping it will fit or walk away.
Online Shopping For Clothes
A lot of you constantly ask me where I go shopping in Korea and the truth is the majority of my favorite pieces actually come from Amazon. I purchase a lot of the pieces you see on my Instagram feed via Amazon. I also take advantage of the fact shipping is free or cheap from American Eagle because they have stores in Korea. I also occasionally used ASOS International for other pieces.
What To Wear in Korea
I can't believe I'm even including a section on this, but I feel like I should give fair warning. The idea of conservative in Korea is very different from the west. While our tops are considered super low cut and scandalous in Korea, you should throw caution to the wind.
I dress however tf I feel like it and be damned with people who stare at me. Despite dressing how I please, I have been the subject of leering glances and it makes me want to gouge their eyes out. I've also been groped while wearing a tank top walking outside Hongik University Exit 9.
Dressing with short skirts, shorts, and dresses is okay (unless you're heavier) and no one will look at you twice.
When it comes to work fashion, more is the best policy. Cover up everything and just know that no matter what you wear, you will be sexualized because you have curves.
That being said, do what you want, but you have been warned.
Online Shopping For Food
The holy grail of online shopping for food is GMarket and Coupang. I've ordered seasonal products such as pumpkin puree from Coupang and even Flamin Hot Cheetos. It's one of my favorite places to shop for certain foods and products I can't get in a grocery store in Korea.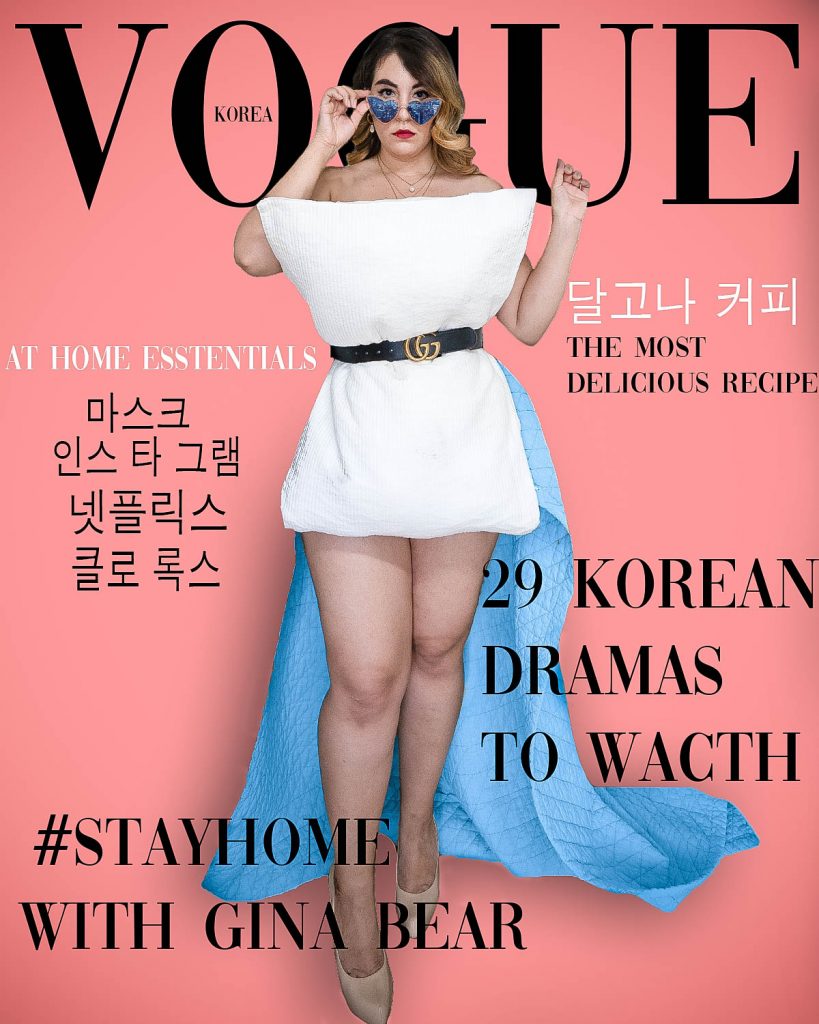 Beauty
Alas. Who doesn't love Korean beauty? Famous for their cheap and high quality products, Korean beauty has made its mark on the world. After all, there is a piece of the pie for everyone in this multi-billion dollar industry.
Foundation
Korea is notorious for two foundation shades. White and whiter. I wish I was joking, but alas… In the recent years though, women have spoken up and have demanded more shade range and SOME of the big Korean beauty brands have delivered. Etude House has recently started making foundations in darker shades. Unfortunately the darkest shade they go would be is Sand and it is still pretty light. Here are a few retailers in Seoul that carry darker shades.
Drug Store Makeup
Two of my favorite stores for cheaper and fun makeup is the LaLaBla and Olive Young. They carry cheaper foreign brands as well as some Korean ones. You won't find dark foundation, but you will find a variety of lipsticks and eyeshadows as well as some foreign hair care products.
Korean Makeup
There are so many brands to choose from in Korea and I've been in all the beauty shops at least once. To name a few: 3CE, Banila Co, Etude House, Holika Holika, Innisfree, Iope, It's Skin, Missha, Nature Republic, Skin Food, Sulwhasoo, The Face Shop, and Tony Moly.
Each of the shops provide high quality and cheap products so you'll have to find which one vibes the best with you.
Etude House Color Factory – I thought this would be a fun one worth mentioning, but you can make your own custom lipstick in Garosugil.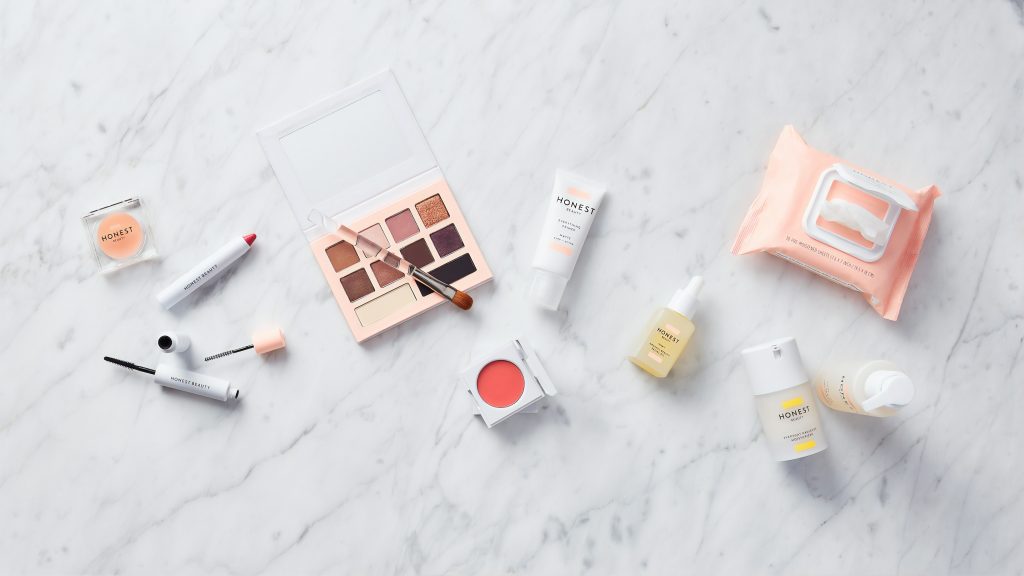 Skincare
Here in Korea, I find that I need to use different methods than I did in the States—the prime reasons being because of the pollution and diet change. I highly recommend my friends over at K Beauty Collective. They research top skin care trends in Korea and bring together a community of K-skincare lovers.
Dermatologist
Skin is the largest organ on our body and we should take care of it. Since skincare is so important in Asia, it is easy to find a dermatologist in Korea. They offer a variety of service relating to the skin like lasers, botox, filler, peels, and even weight loss medication. All you have to do is search for 피부과 plus your city or village on Naver and you can easily find one closest to you.
Amazing Spa Experiences in Seoul
AHC Spa – This is also another very popular luxury spa in Gangnam. Their super skilled massage therapists in Gangnam provide extremely high quality service and you'll come out feeling refreshed.
Le Diamant Cheongdam – I'll have to say this is another super high quality spa I've been to. The service is amazing and the massages there had me feeling like a million bucks.
Whoo Spa – Kpop and Hallyu Stars alike have gone to this high end spa experience and massage in Seoul. I absolutely loved my experience here and it's great for a treat yoself.
Acne Treatments in Seoul
Believe it or not, the best acne treatments I've ever received in Seoul were from plastic surgery clinics.
DA Plastic Surgery – They used the acure laser on my face and my life hasn't been the same since. I had really bad horomonal acne I just couldn't get rid of and the principal of the laser is to penetrate your skin deep enough to repair the pores.
Jessner Peel – This treatment is to reduce dark spots, reduce the appearance of scars, and smooth fine lines and wrinkles. It gently peels off the top layer to reveal a smoother more evenly toned top layer.
JW Plastic Surgery – I have gone to them for aqua peels and vitamin IV drips. An aqua peel is a procedure where they clean out impurities from the skin and put hydration back into it. If you have combination skin like me, then this is a really worthwhile procedure. It's also very gentle.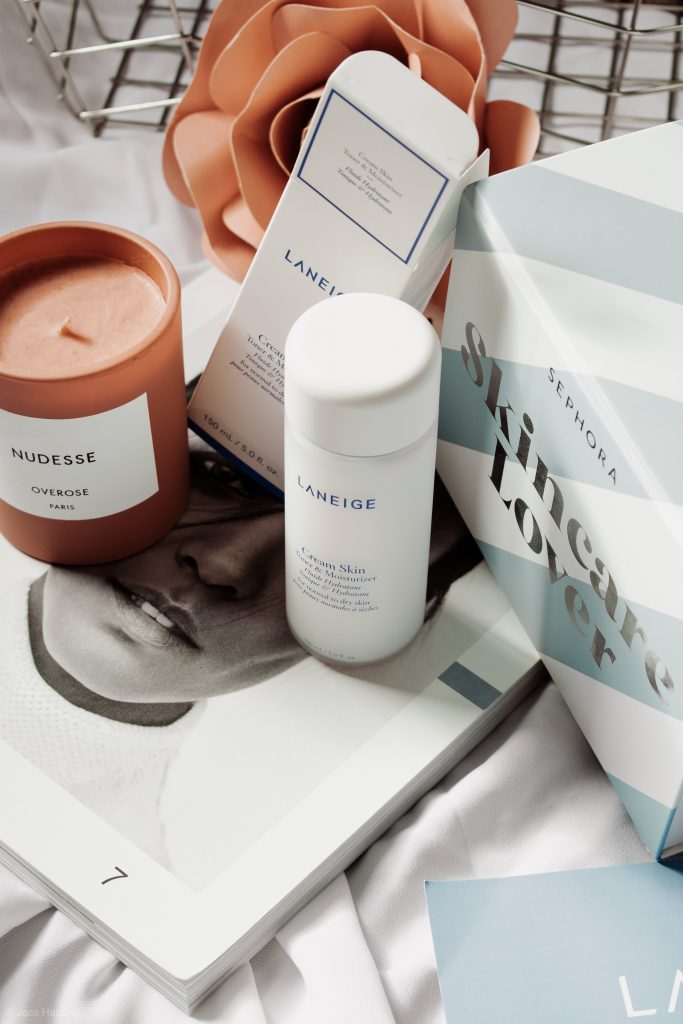 Gym Memberships
As more and more Koreans are getting into physical fitness and releasing the importance of working out to boost immunity and a healthy lifestyle, the trend has followed suit.
Cross Fit – I've been doing Cross Fit since I was in Japan, and this is my preferred way to work out. For whatever reason, it's TWICE as expensive in Korea versus other countries. My box costs about 200,000 won per month. Most in Seoul will also cost that much as well.
SpoAny Fitness – This is one of the most popular gyms in Korea and I've seen many of them all over Seoul and Gyeonggi. I used to work out here for a time and I find the membership is quite cheap. You get access to the locker room and some fitness classes. A six month membership is about 120,000 won. It's also open 24/7 to accommodate your busy and changing schedule.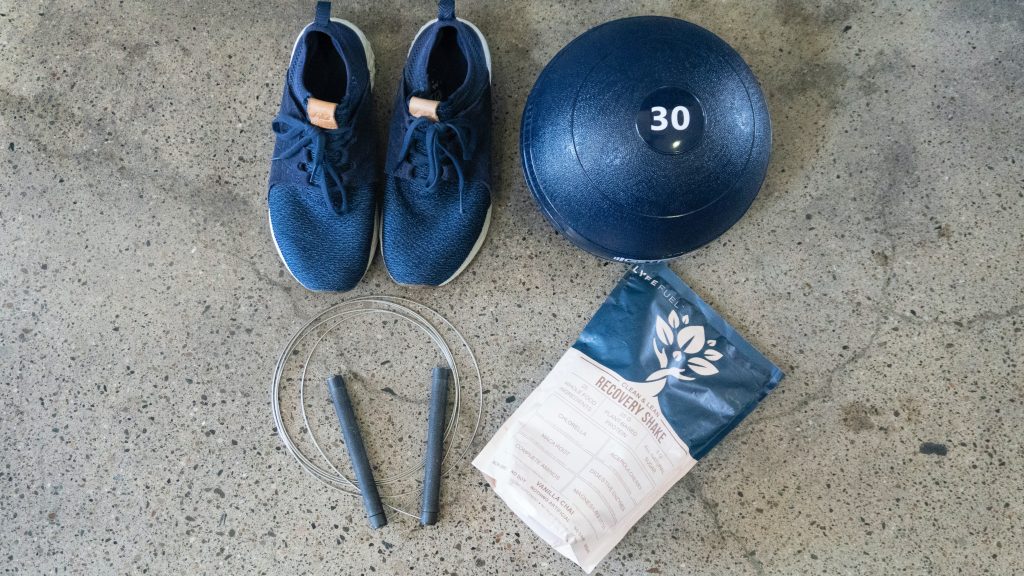 Women's Health
We as women all have periods. It's a natural part of life and luckily we live in the 21st century where we have access to all sorts of products to make our lives easier. We also have concerns like the gynecologist, sexual health, birth control, and other women's issues.
Sanitary Products
The most common sanitary products I have seen here are pads. Many Korean women feel shy about using tampons and will shy away from the topic. However, in recent years I have seen more tampon brands being sold at major supermarkets like Homeplus and Emart in Seoul, Gyeonggi, and other big cities in Korea. You can also find sanitary products at most convenience stores.
Menstrual Cup
If you're conscious of your carbon footprint on the environment then I highly suggest using one of these. I have a couple friends who use them and rave about how useful they are and how much less mess there is. I haven't seen them sold in Korea, but you can get a Diva Menstrual Cup off iHerb.
Condoms
I've seen condoms sold in many convenience stores and pharmacies in Korea. I've also seen them sold at Emart, Homeplus, and Lotte Mart. They're readily available and you can find them super easily.
STI Testing in Korea
As a woman, you have the option of going to your regular gynecologist and asking. If you're not comfortable, you can get a free STI/HIV test from KHAP. It's also anonymous, but you have to sign a waiver that your data may be used for the national health statistics.
The Contraceptive Pill
Contraception in South Korea aka birth control pills are called 피임약. The most popular birth control pill in Korea is called Mercilon (머시론). It costs about 8,000 won which is super cheap compared to the United States. If you have a preferred brand from home, you should bring that so the pharmacist can match the estrogen levels. Like with all birth control, you just try it for a couple of months to see how you feel and you can always switch.
Emergency Contraception in Korea
Accidents happen. Sometimes a condom breaks or you were lost in the heat of passion and you wake up the next day with nothing but regret. I'm sure we as women can all relate somehow. To get Plan B aka the morning after pill is quite the simple yet annoying feat. In Korean, this pill is called 사후피임약. Unlike other contraceptives, this actually requires a physician's note. There is a one pill and two pill system. Follow your doctor's instructions or the instructions provided on the packet or by the pharmacist. This pill can cost anywhere from 10,000 – 25,000 won.
Other Contraceptives
It's your body and I urge you to do research on all of these to choose the right option for you. Before I left for Korea, I decided to get the Mirena IUD because Taking pills was not a good fit for me. Just know, these options are available to you in Korea should you choose this path.
Copper IUD (150,000)

Mirena IUD (200,000)

Implant (300,000)
Also note many gynecological practices will require you to take an STI test before they implant the contraceptive into your body.
Abortion
On April 11, 2019, the 66 year law that ruled abortion as illegal in Korea was deemed unconstitutional and was overturned. Though despite it being illegal, it was very easy to find clinics in Korea who would perform abortions and the government hardly cracked down on it. Depending on where you go, abortions can cost anywhere from 500,000 won to 800,000 won. They're allowed up to 24 weeks of pregnancy. If you're planning on getting one, again that is your choice, but the word for it is 낙태.
Women's Hospital
When you find yourself a good gynecologist, stay with him or her and never leave. I've gone through a great many while living in Korea and now I'm very happy with the doctor I have. She doesn't badger me and whenever I have a reoccurring issue, she knows just what to do to fix me up. Many a times I have walked out of a women's health clinic or hospital crying in frustration. If you want to find a gynecologist near you search for 여성 병원 or 부인과 의사 plus your city or village on Naver. You'll get a list of places near you and you can choose which one looks less daunting.
As women, we also need to do a smear/pap test yearly (I cringe thinking about it too). It can cost about 100,000 won and the word for it is 자궁경부암검사. You'll also probably get an STI test included with this.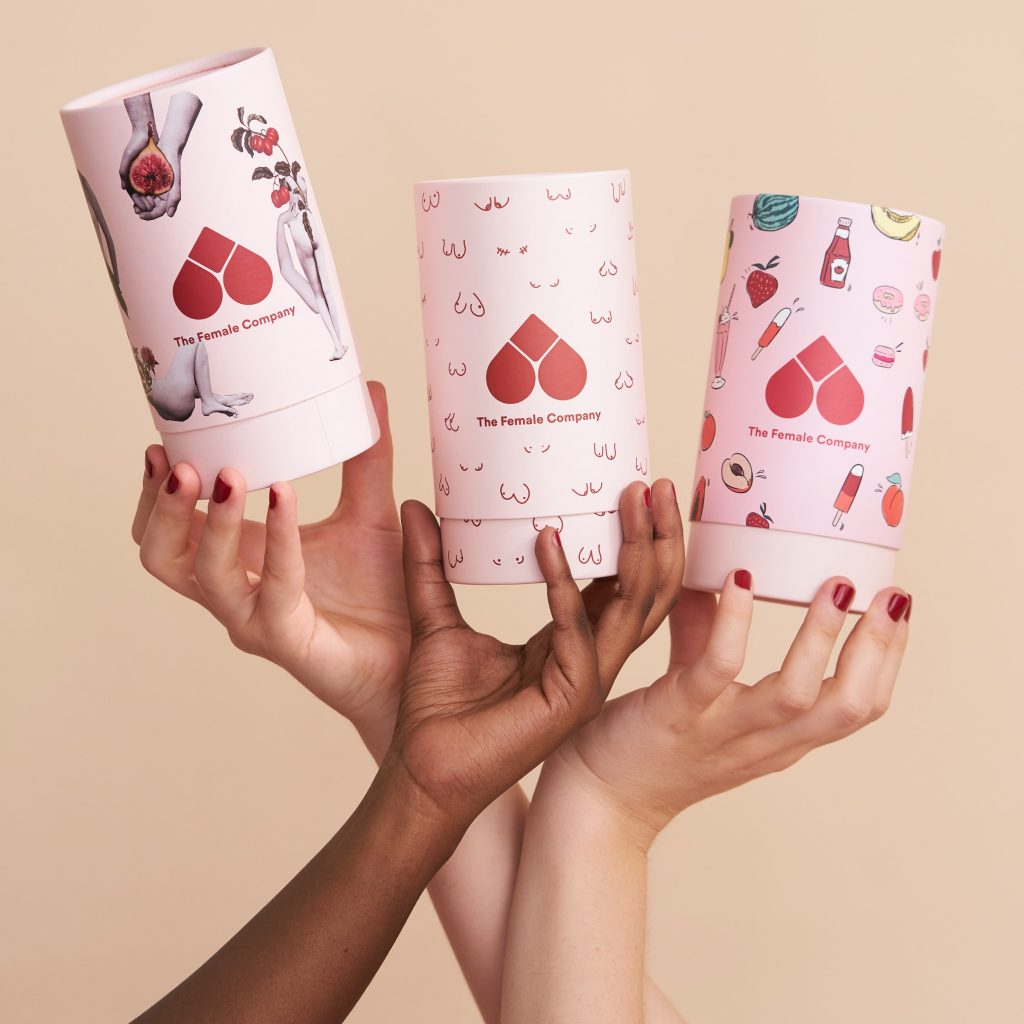 Mental Health
I've been very open with my struggles with anxiety in particular and also depression. I've also been open about culture shock and things that drive me absolutely insane. Obviously, I like it enough to have lived in Korea for so long, but some things really get under my skin.
There's a reason why Korea is number one in the world for suicide. Korea's rigid work culture and strict societal expectations are enough to make any sane person go off the deep end. Mental health is looked at as taboo and many Koreans see it as something shameful.
I'm not ashamed of what's going on in my head because the way I feel is valid. You shouldn't be ashamed either. It's okay to feel angry, hurt, anxious, depressed, or lost in a foreign country.
I also do urge that if you feel that way you seek help as soon as possible. I've been using Betterhelp and it's available to people world wide. You will talk to American and board certified and state licensed therapists. My therapist, Dave, has been amazing on my mental health journey in helping me deal with trauma from my childhood and men.
If you're not into doing the online thing, check out these other professionals located in Korea. The link is to a Google Document with websites, phone numbers, and locations of English speaking therapists throughout Korea.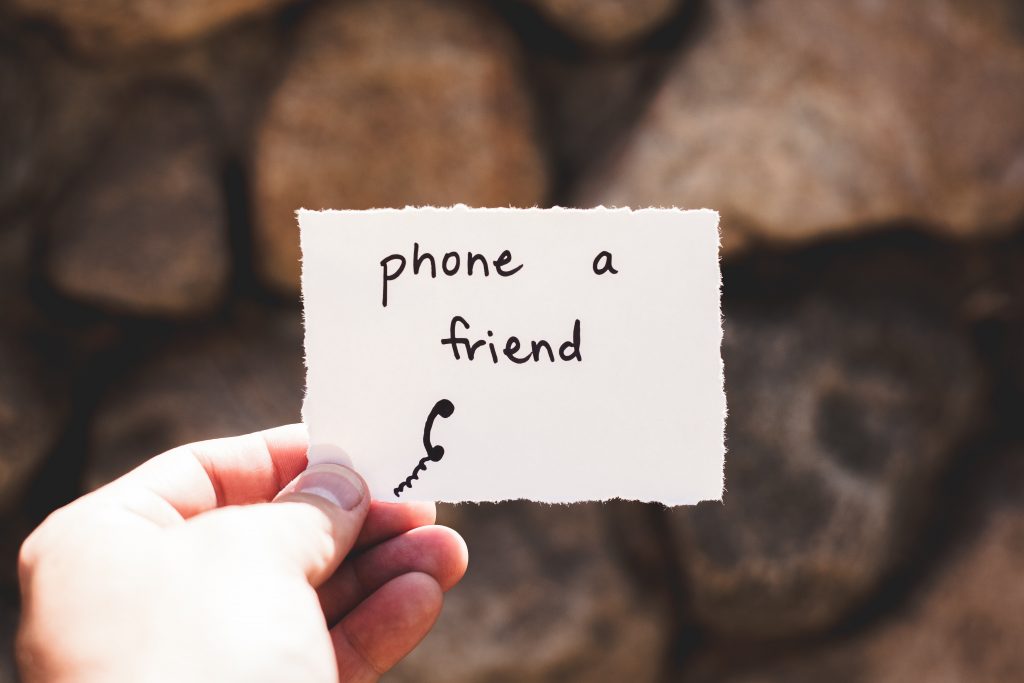 Helpful Korean Telephone Numbers
| Service | Phone Number | Detail |
| --- | --- | --- |
| To report a crime and contact police | 112 | multilingual translation services available |
| Fire and Medical Service | 119 | emergency rescue service |
| Information | 114 | gives telephone numbers of businesses you're looking for |
| International Telegram Service | 1588-2356 | helps send an international telegram |
| Weather forecast | 131 | gives the latest weather updates |
| The Happy Call Service for Foreigners | 120 | gives information to foreign residents to help adjust to life in Seoul or Korea |
| Lost property | 02-2299-1282 | Lost and found center operated by the Korean National Police Agency |
I hope that you found this guide for female expats in Korea very useful. My mission here at Gina Bear's blog is to make sure you have the best experience living and traveling abroad. Be sure to bookmark this post as I will constantly be updating it on current information and more women's issues.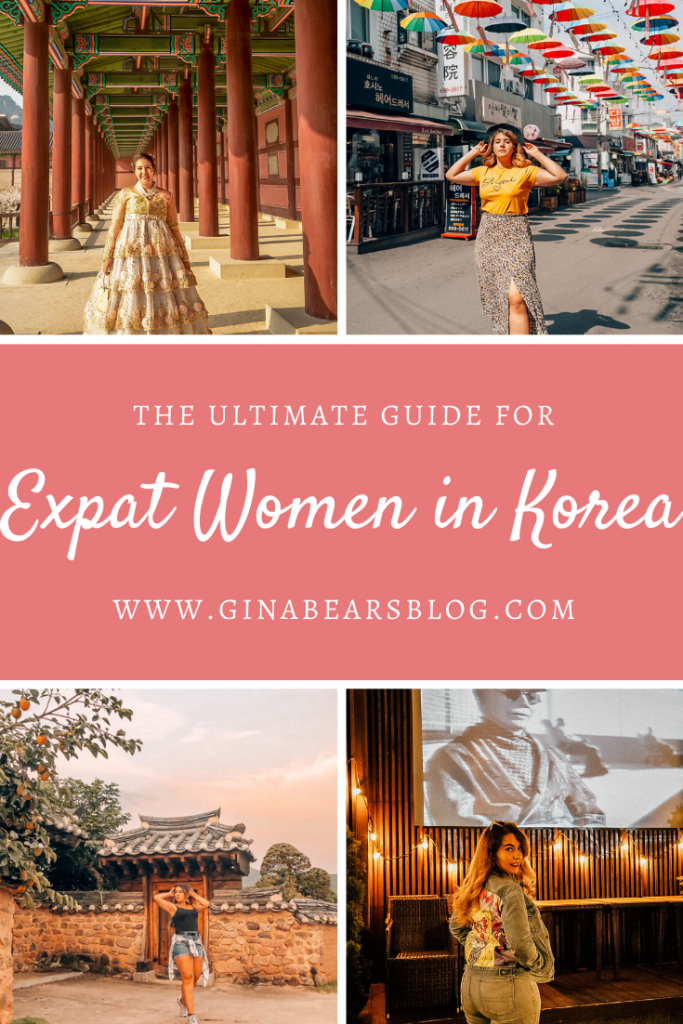 This post contains affiliate links. If you choose to make a purchase through me, at no additional cost to you, I make a small commission to help Gina Bear's Blog keep running.



Berita Kpop hari ini, sinopsi drama korea Drakor paling lengkap, temukan di IDN Korea situs informasi Kpop drama korea dan info traveling ke lokasi shooting drakor di Korea Selatan