When spring comes around in The Land of the Morning Calm, I can definitely hear that catchy spring Korean song, Cherry Blossom Ending 벚꽃 엔딩 by Busker Busker. Similarly, I also can't help but listen to Flower Road 꽃길 by Big Bang. These two songs are a sure indicator spring has come to the peninsula and if you're looking to travel to Korea in spring, then I hope this Ultimate Guide to Spring in Korea 2020 will be useful and help you plan the most epic trip.
Spring in Korea means Buddha's birthday, festivals, the Starbucks cherry blossom collection, cherry blossom foods, and even the dreaded yellow dust. Despite this the temperatures are wonderful and you can dress in all sorts of pastel colors. It's one of my favorite seasons behind autumn and summer.
So why should you listen to me as compared to all the other bloggers? Well, I've been living in Korea since 2015, I have a pretty decent grasp of the language and I have a local's knowledge. You'll get top tips and things to during Korean spring. Take my advice and you won't blunder through like a novice.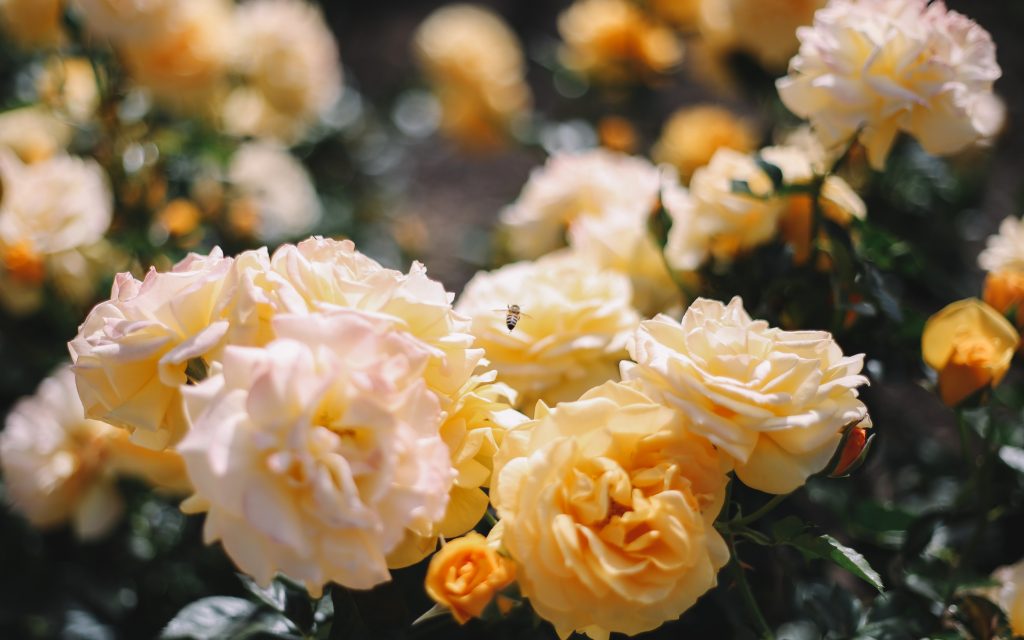 Blog Posts You Might Like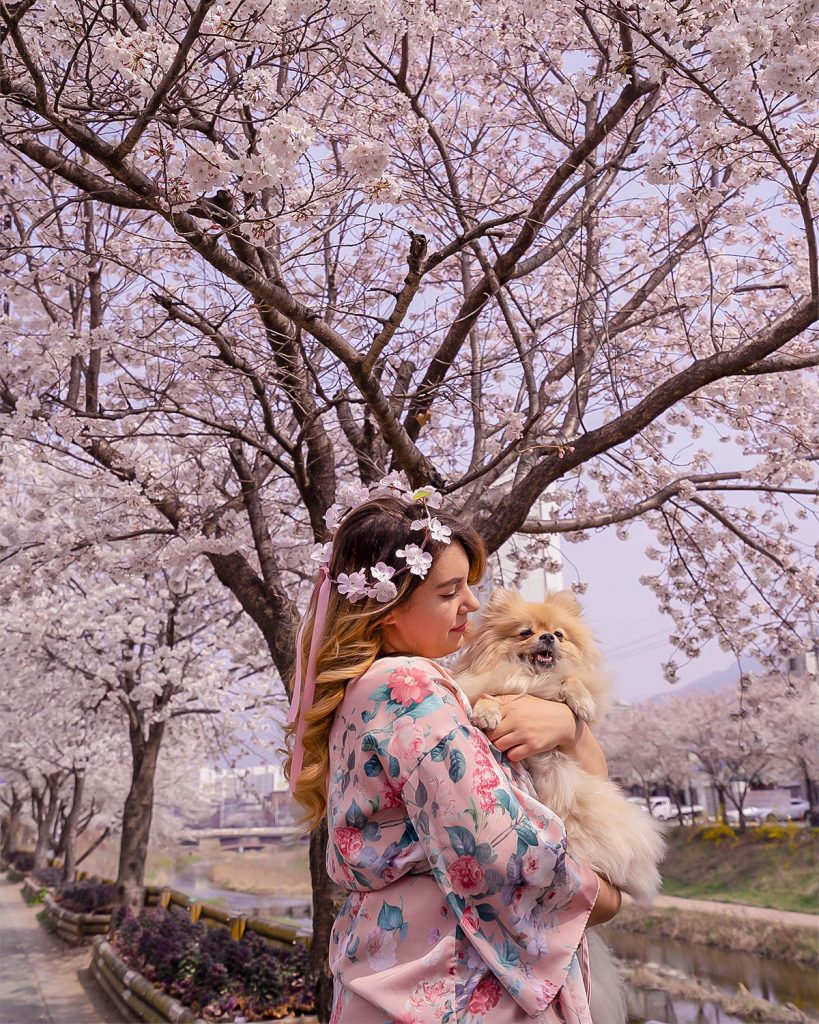 Frequently Asked Questions
What month is cherry blossom season in Korea?
Every year is different and the effects of global warming have caused cherry blossom season 2020 in Korea to be early. This is the first time in recorded history since 1918 the cherry blossoms in Korea came that early. Usually, cherry blossom season will be end of March to mid-April in Korea.
Is it cold in spring in Korea?
Average temperatures in spring range between 7.1℃ and 17.8℃. March in Korea is very chilly because of the cold wind and the cries of a waning winter. It starts to warm up at the end of March. Just be aware that in April and May, the temperature drops considerably at night making it very chilly as well. Bring a light jacket.
Is April a good time to visit Korea?
Yes! The best times to visit Korea would be the months of April, May, and June. The weather is perfect during this time (albeit a bit chilly at night) and it isn't overly humid. You can enjoy warm days on the many rooftops of Seoul.
What is yellow dust in South Korea?
This is a yellow colored dust originating from the dry deserts of China and Mongolia. It also comes from the Yellowstone zone of the Yellow River. Strong winds whisk these fine dust particles into the air. Because the air pressure is a lot lower in the spring, it is carried to South Korea and Japan. I highly recommend wearing a mask to filter out the crap in the air.
Why is there fine dust in Korea?
This is where China's pollution is mixed in with Korea's pollution. The pollutants stay in the air and cause the fine dust. It has detrimental health risks including coughing, chest tightness, shortness of breath, irritation of the eyes/nose/throat, and can trigger asthma, bronchitis, and other respiratory problems. So when I tell you to wear your mask. Wear it.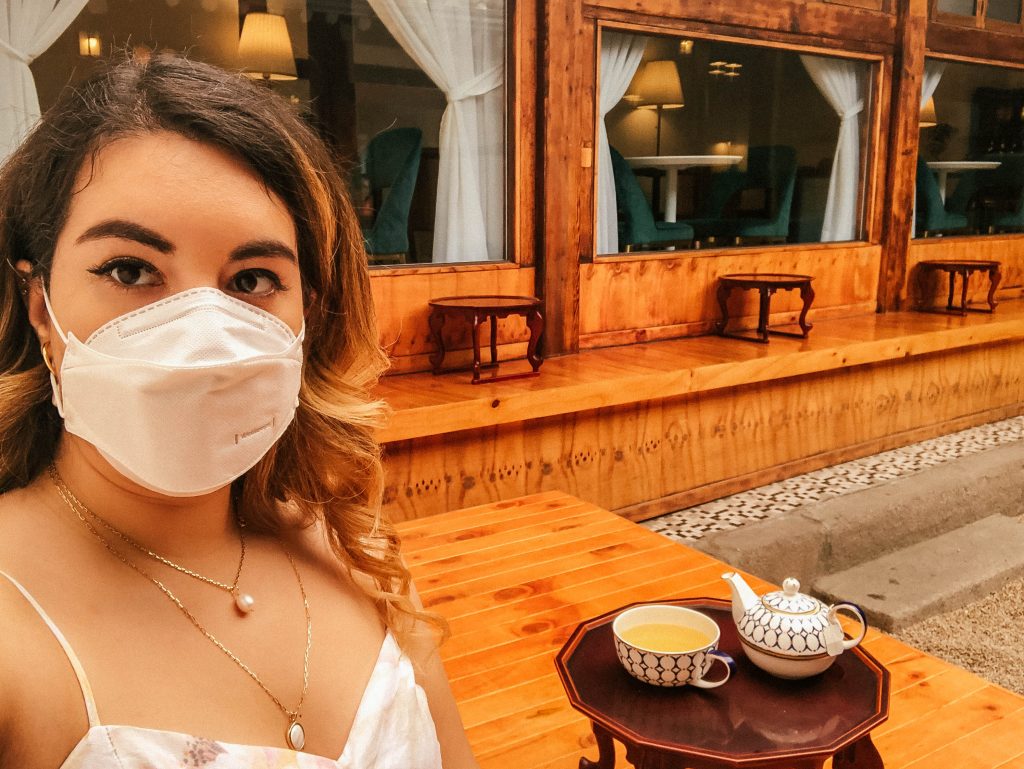 What To Wear in Spring in Korea
If you're looking for a spring in Korea outfit, then look no further. I have written an entire blog post about spring in Korea attire and I hope you will get some outfit inspiration from it. (Being that I'm considered a plus size girl living in a world where anything about size 6 is fat.) Here's a mini list of what to pack for spring in Korea.
A Light Jacket – This is one of my most common essentials during this time and you will probably never find me without one. I really love North Face type jackets with a lot of pockets because I can just keep my wallet and other essentials within arm's reach. You could also very easily do with a jean jacket.
Long sleeved shirts – I was honestly rocking my baby Yoda long-sleeved top until the end of April because the weather was so cool. I paired this with a pair of skinnies or sweatpants when I was walking Honey in my neighborhood.
A scarf – I'm not talking about a crazy warm scarf like you would wear in winter. The scarf could double as a hair ornament during the day and keep your neck and chest warm at night when the weather inevitably drops.
Close-toed shoes – I never wear sandals during spring in Korea because it's just too damn cold… Honestly, I wear cute sneakers up until the end of May (this is because he pavement in Korea is uneven and I have also ruined a great many pairs of shoes this way.) I only wear sandals on days where the weather will be over 29 Celsius.

A Mask

– Yellow dust and pollution in Korea is no joke. While you may take good air for granted in your own country, you will feel the difference in your chest in Korea. If you have allergies or are especially sensitive, you will feel the difference. I highly suggest bringing a mask that will filter out the 2.5mg dust particles.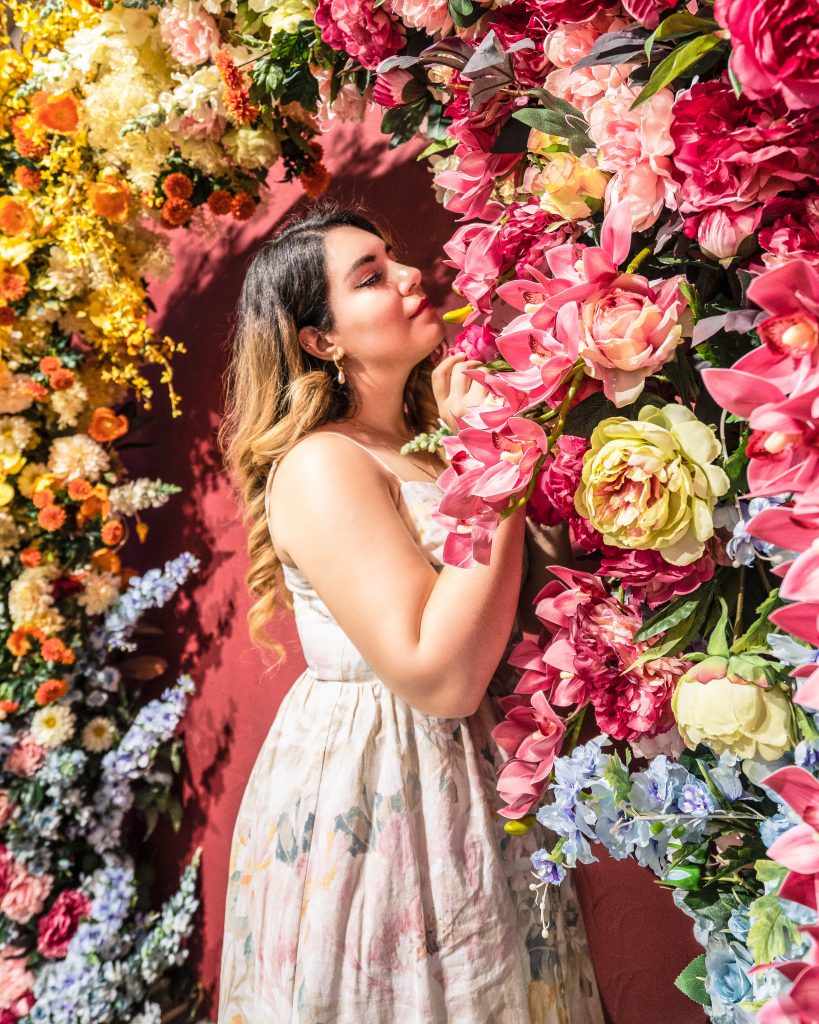 What To Eat in Spring in Korea
Every season in Korea brings delicious seasonal foods to try. I love spring in Korea because of all the delicious "cherry blossom" flavored snacks and drinks that become available during this time.
Cherry Blossom EVERYTHING
Cherry Blossom and Apple Minute Maid 

Cherry Blossom GS25 Sparkling Soda

Cherry Blossom Pepero

Cherry Blossom Popcorn

Cherry Blossom CocaCola

Starbucks Cherry Blossom Collection
Strawberries
You can also try foods like strawberries. They're most fresh in early to late spring. You can even go on a strawberry picking excursion and eat all the strawberries your stomach can hold. You can do a really cool tour where you visit Nami Island, Petite France, and go strawberry picking. Also one of my favorite buffets, the Barbie Salon de Ddalki is done from December to May at the JW Marriot in Dongdaemun. There, you can have tea with Barbie in a beautiful Salon and mouth watering desserts that will make you truly enjoy the atmosphere. You can book your Barbie Buffet at the JW Marriott in Dongdaemun here.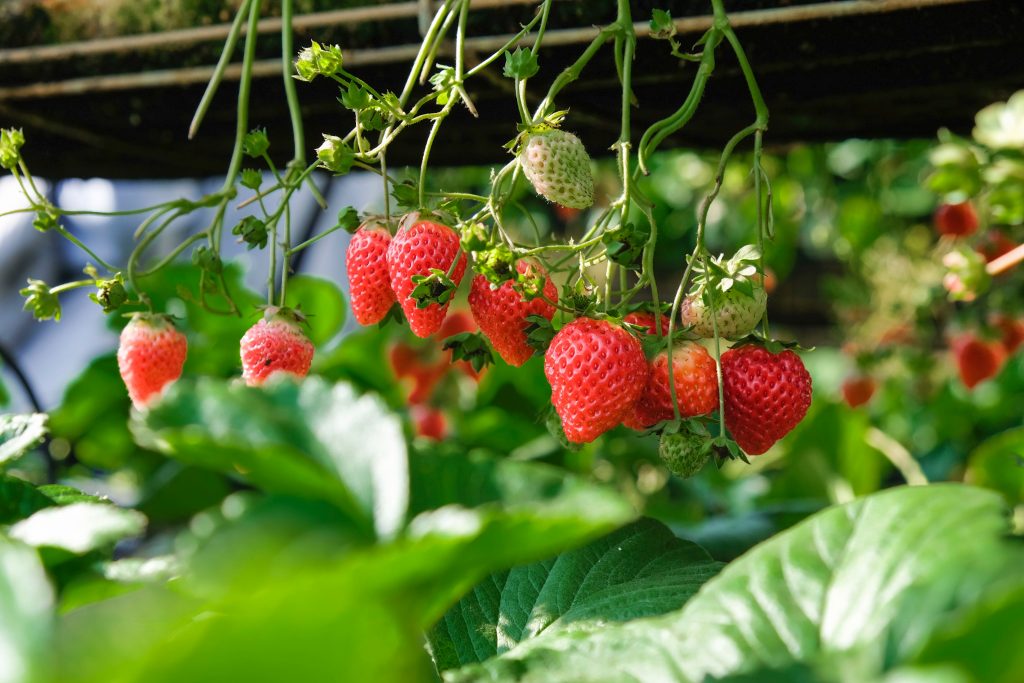 Snow Crab
It's really hard to find this delicious sea creature in Seoul because of how difficult it is to keep snow crab fresh. Uljin in North Gyeongsang is one of the prime spots for snow crabs and if you're up for making the trek, it is totally worth it. If you go up there, you'll see a bunch of tanks where you can choose your own crab and have it cooked right then and there.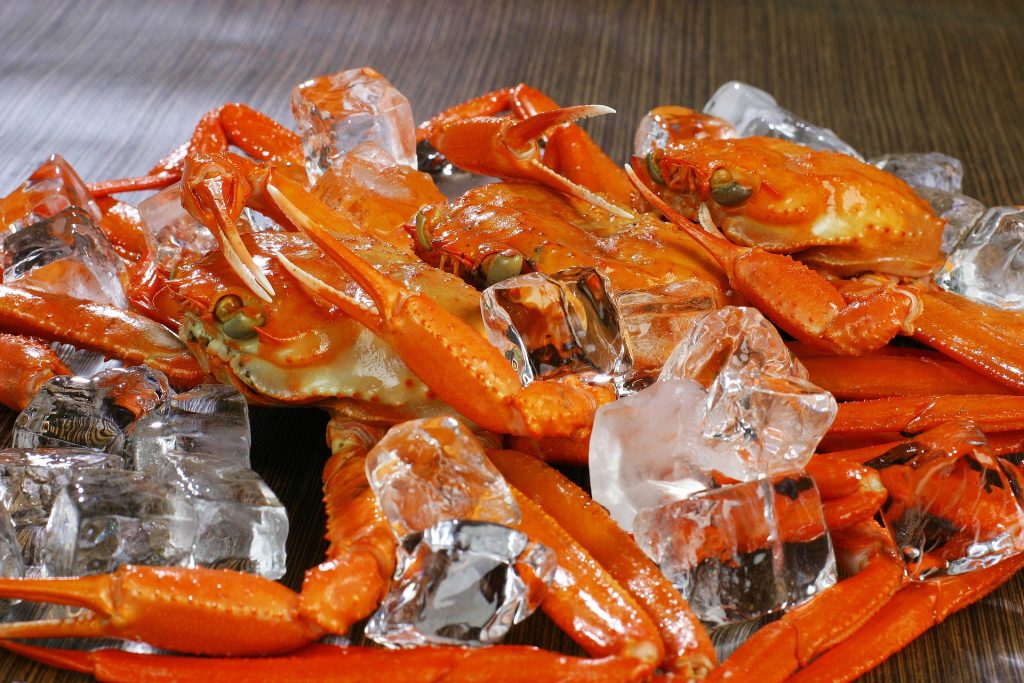 Spring Activities in Korea
There are so many amazing places to visit and so many incredible places to see in Korea during spring. I personally hate winter in Korea the most, but it has its charms as well. Everywhere you go, you will see lush green teas and flowers blooming. Random side note, but you never truly realize how much you missed spring until you see trees with leaves on them again. I highly recommend keeping an eye out for the spring flower forecast for Korea.
2020 Korea Cherry Blossom Forecast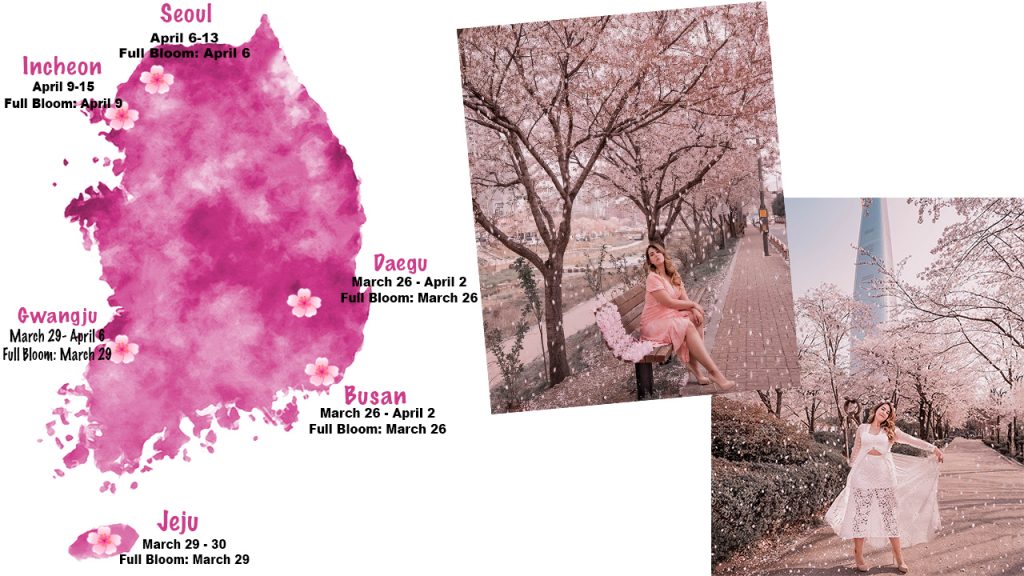 2020 Korea Azalea Forecast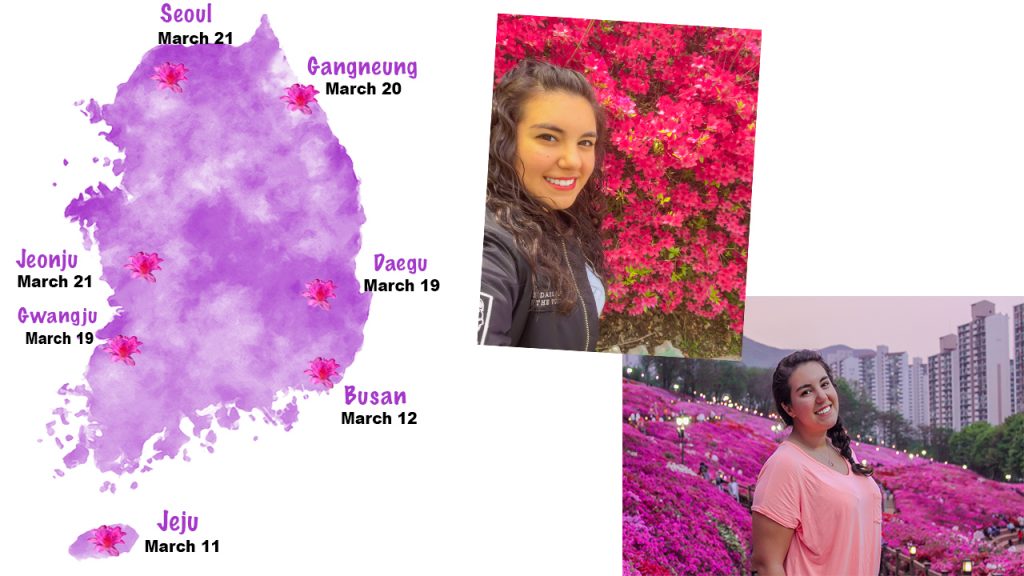 Some of my favorite spring activities in Korea are listed below and I hope you will enjoy them as well.
Enjoy Ihwa Mural Village – They have tons of wall art so if you're into getting tons of fun and funky pictures, this is the place to be. My favorite mural is of course the angel wings.
Get Lost in Ikseondong – This trendy hanok village near Insadong is probably my most favorite place in Korea. They have delicious restaurants, cafes, and super Instagrammable places.
Han River Cruise – This is another one of my favorite activities in Korea no matter how long I've been here. I love being on the water and the sunset cruise is particularly wonderful.
Han River Picnic – While this is amazing to do in spring, summer, and autumn, it's wonderful to order chicken and beer (or bring veggie kimbap) and enjoy an afternoon out with friends.
Korean Herbal Footbath – While the weather is still crisp and cool, there's nothing like enjoying a lovely foot bath and sipping tea. It feels very healthy and refreshing and is a great alternative to the jimjilbang if you're not brave enough.
Visit a Traditional Folk Village – One of the best ways to really take in Korean culture is to visit the Yongin Folk Village. Located in Gyeonggi, it features a variety of traditional Korean performances, music, and art. You can step into the best and learn about the most well documented dynasty, Joseon.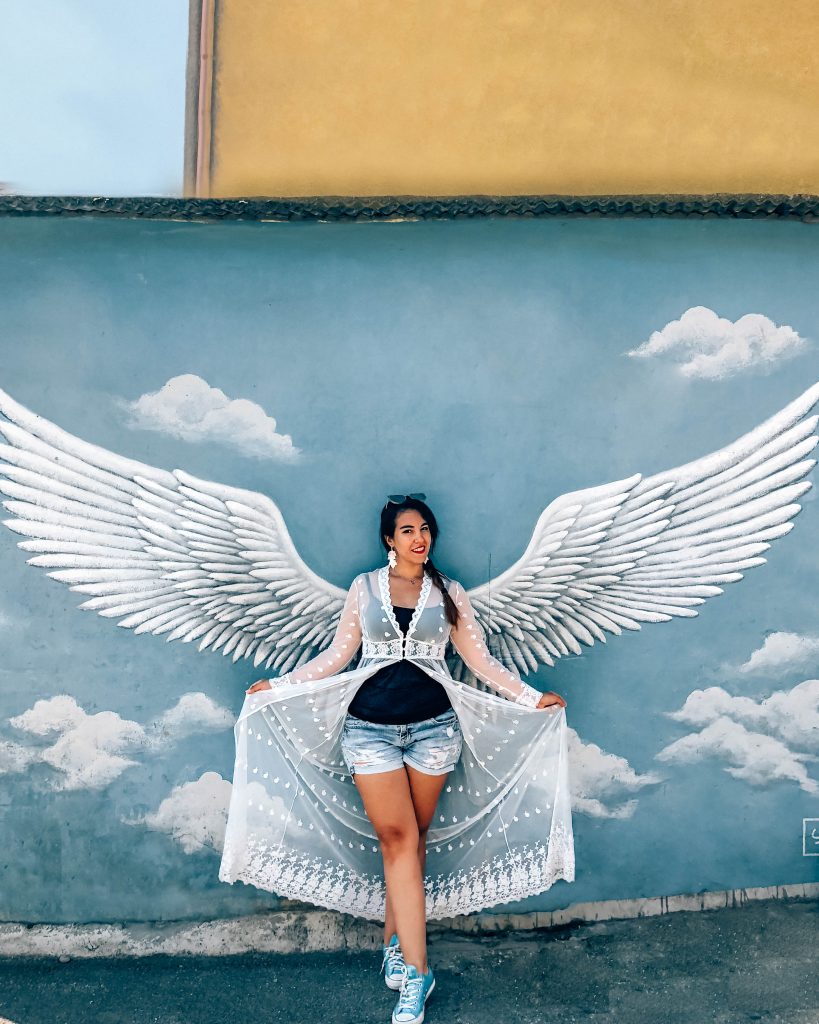 Spring Festivals in Korea
If there's one thing I've always loved about living in Asia are the amount of festivals held year round. There's no better way to enjoy your time in Korea than going to a festival, drinking a beer, eating one too many carbs, and enjoying the sites. A spring flower festival in Korea is a great way to get out of the house after a very long and harsh winter.
Gurye Sansuyu Festival 구례산수유꽃축제 (Mid-Late March)
Sansuyu means cornelian cherry flower in Korean. These bright blooms paint the beautiful village of Gurye yellow. The festival is held at the base of Jirisan Mountain located in Jeollanam-do Province. Like any Korean festival there will be delicious foods to eat and photo opportunities to be had. One of the easiest ways to experience the Gurye Sansuyu Festival in the Korean countryside is by booking a tour.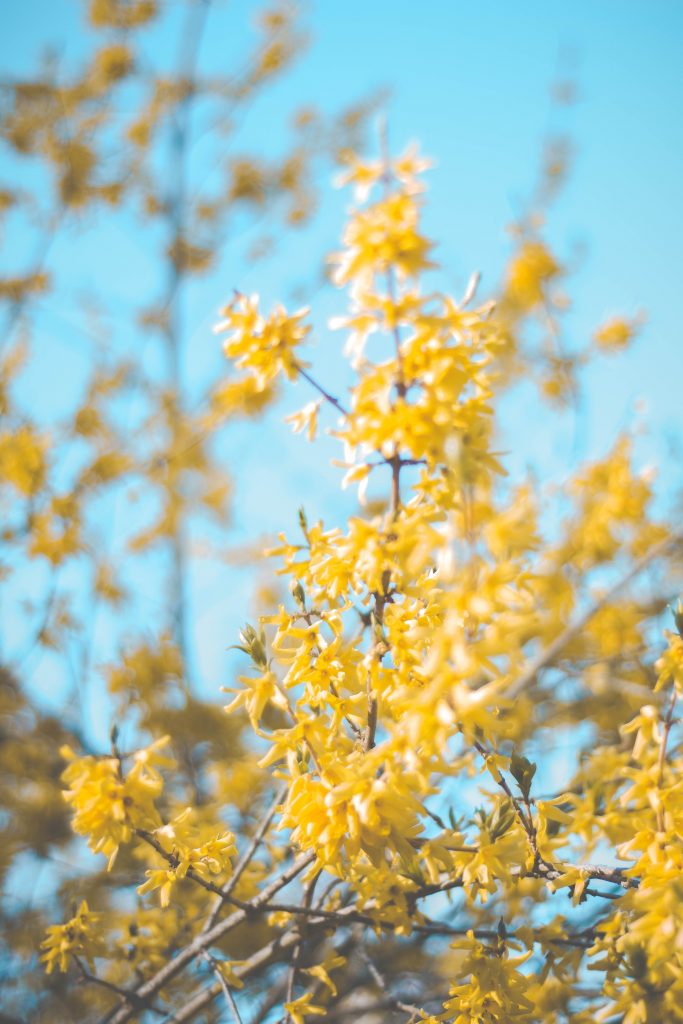 Gwangyang Maehwa Festival | 광양매화축제 (Mid-March)
What a lot of people don't know is the the Maehwa or plum blossom looks a lot like the cherry blossom. They're white and the trees grow a lot closer to the ground. The festival boasts delicious food stands along the mountain and a special Maehwa flavored ice cream which is tart, sweet, and delicious. The entire mountainside is decked in these beautiful flowers and trees. It's simply breathtaking.
If you choose to do your own DIY tour, there is parking available very far from the festival grounds and your feet will be aching by the time you start climbing the mountain. I recommend getting up at the butt crack of dawn and getting there with all the early morning hikers. You also can book a tour to the Gwangyang Maehwa Festival here.
Jeju Canola Festival | 제주 유채꽃축제 (Late March-April)
Since Jeju is the southernmost province of Korea, you can expect for spring to find this lovely island first. While the island is littered with these yellow flowers, you'll be able to see fields of them at Seopjikoji, Noksan Road, Jeju Horse Park, and Sanbangsan.
Fun fact. The canola flowers grow very well in Jeju's not so rich soil. In 1983 there was a festival held to promote the beauty of the canola flowers. Since then, it's turned into a huge event that attracts visitors from all over. You can hire a private taxi or van to take you around. Alternatively, you can either rent a car in Jeju or book a tour that will take you to see the cherry blossoms as well.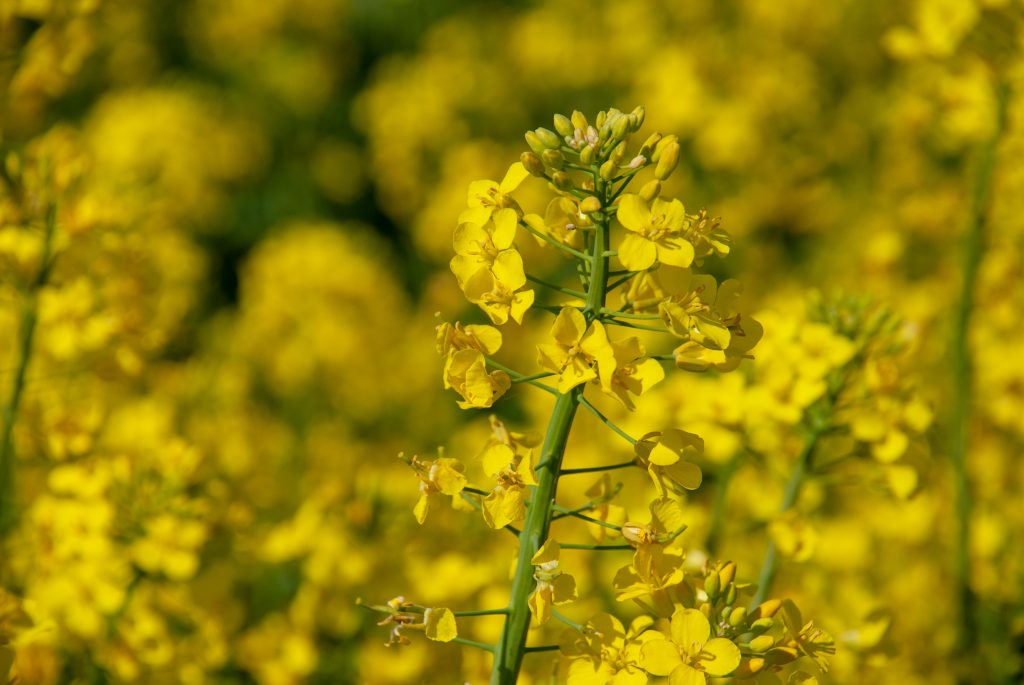 Everland Tulip Festival 에버랜드 튤립축제 | (Mid March to Mid April)
The Four Seasons Garden at Everland is filled with 1.2 million spring flowers including tulips, daffodils, and grape hyacinths. It even features a 26 meter magic flower tower which is bound to impress everyone on your Instagram. You can get your Everland tickets here.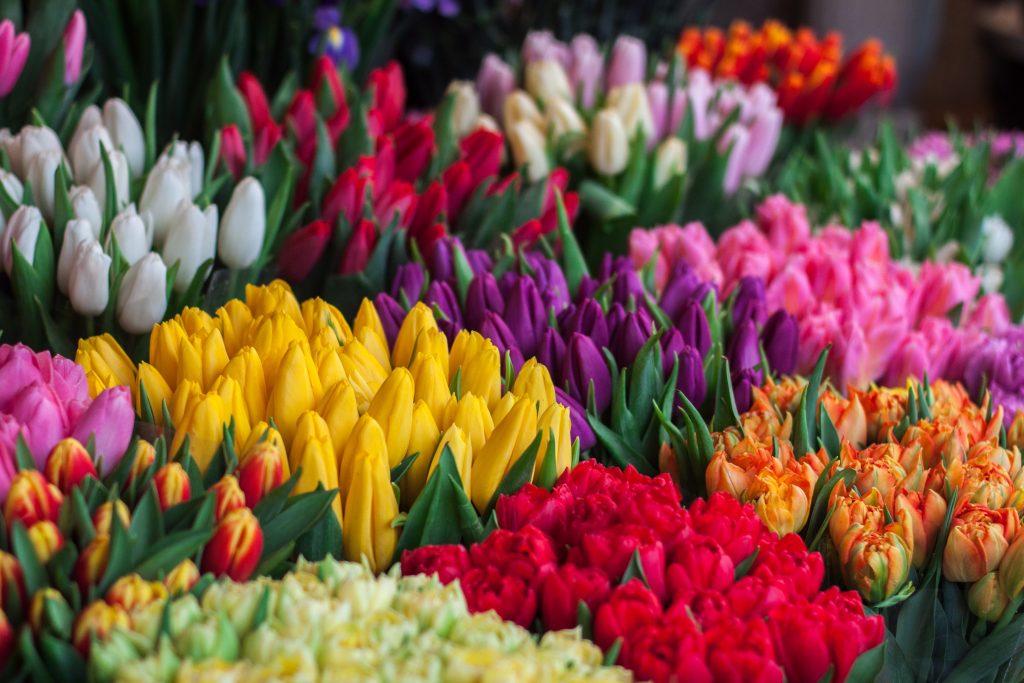 Jinhae Cherry Blossom Festival| 진해군항제 (Early April)
This has by far been one of my favorite Korean spring festival I've ever been to. The entire town of Jinhae is surrounded by these gorgeous blossoms and it's so magnificent you'll feel completely engulfed in cherry blossoms. They have free shuttle buses that will take you to all the major sites and every road is lined with cherry trees.
Fun fact. Jinhae Cherry Blossom Festival history began in 1952 as a memorial event for 16th-century war hero Admiral Yi Sun-shin. During festival days, there are different cherry blossom foods to try, games to play, and cute trinkets to purchase. Book a tour to the Jinhae Cherry Blossom Festival 2020 here.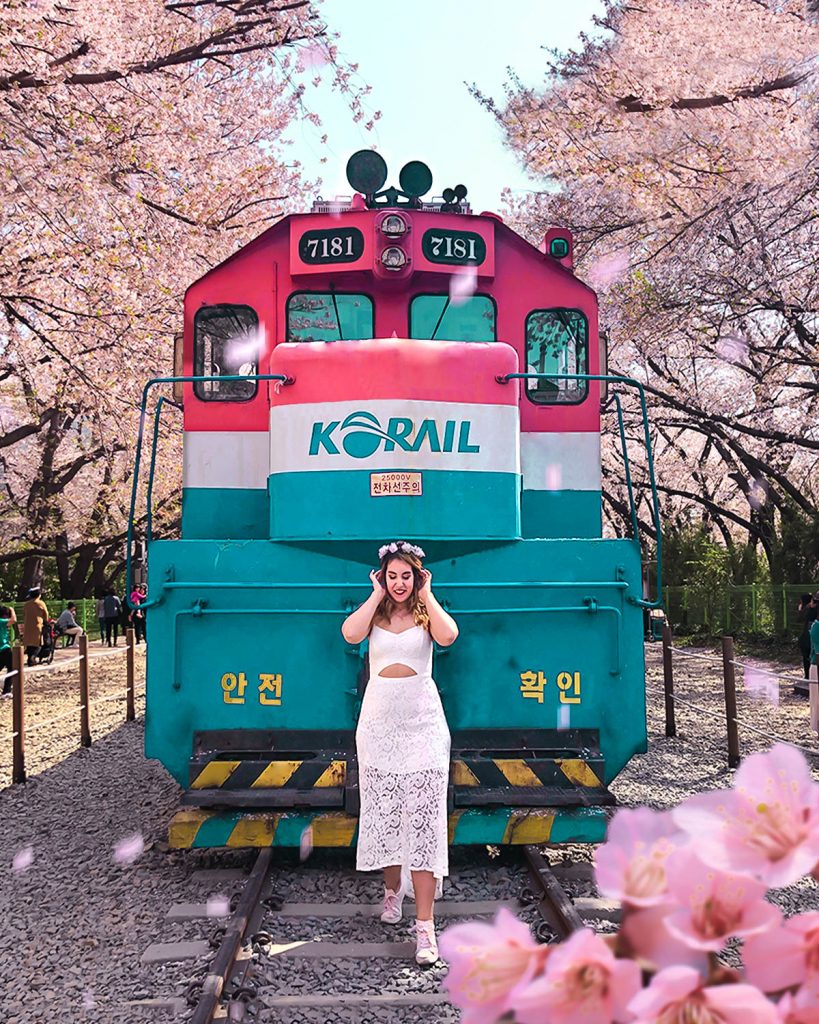 Gyeongju Cherry Blossom Festival | 경주 벚꽃축제 (Early April)
Gyeongju is Korea's historic old capitol. It boasts UNESCO World Heritage Sites, a lake, and an amusement park completely lined by cherry trees. While you're there, it's easy to rent a scooter and take off exploring on your own. When I did a tour there, we were given a map and a lot of free time to do as we wished. You can book a tour to the Gyeongju Cherry Blossom Festival here.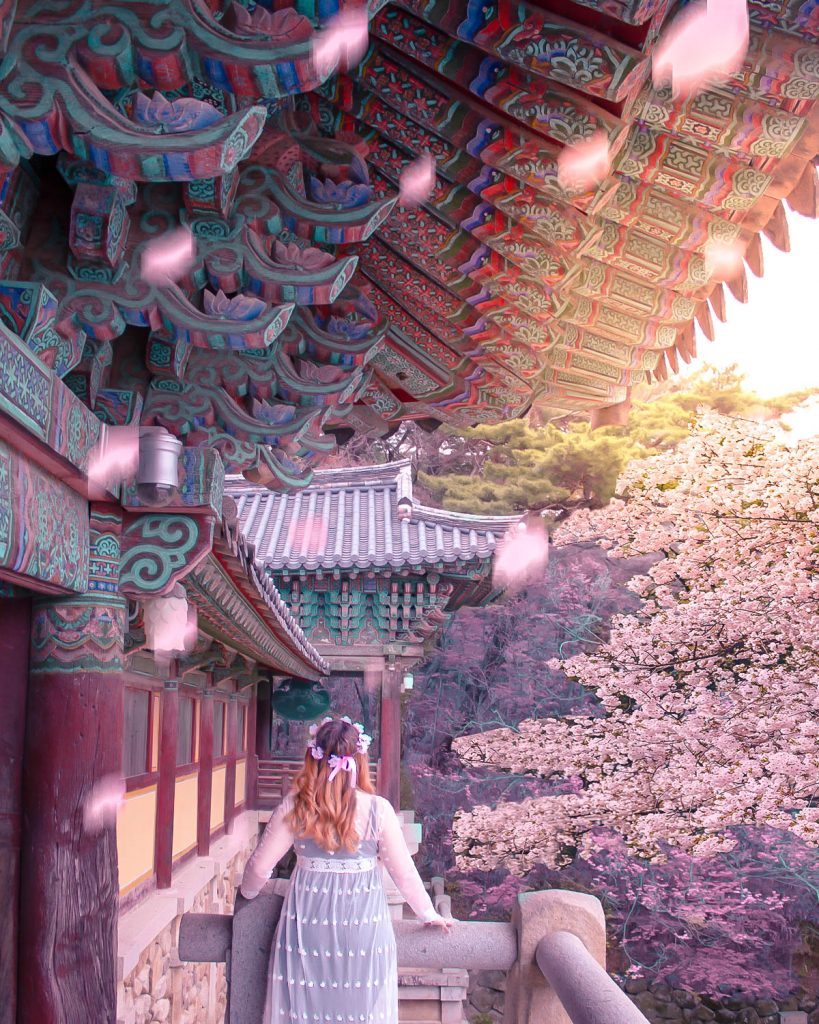 Gunpo Royal Azalea Festival | 책나라군포 철쭉축제(Mid-April)
When I first moved to Korea, I lived in Gunpo. And how I truly miss it. Before I get into a reverie of the good ol' days, every year, Gunpo has a spring festival. Located on Surisan, mountain, the Gunpo Royal Azalea Festival is a site to truly behold. The entire mountain is painted red, purple and white with these gorgeous blooms. For more information, check out Gunpo's Official Festival website.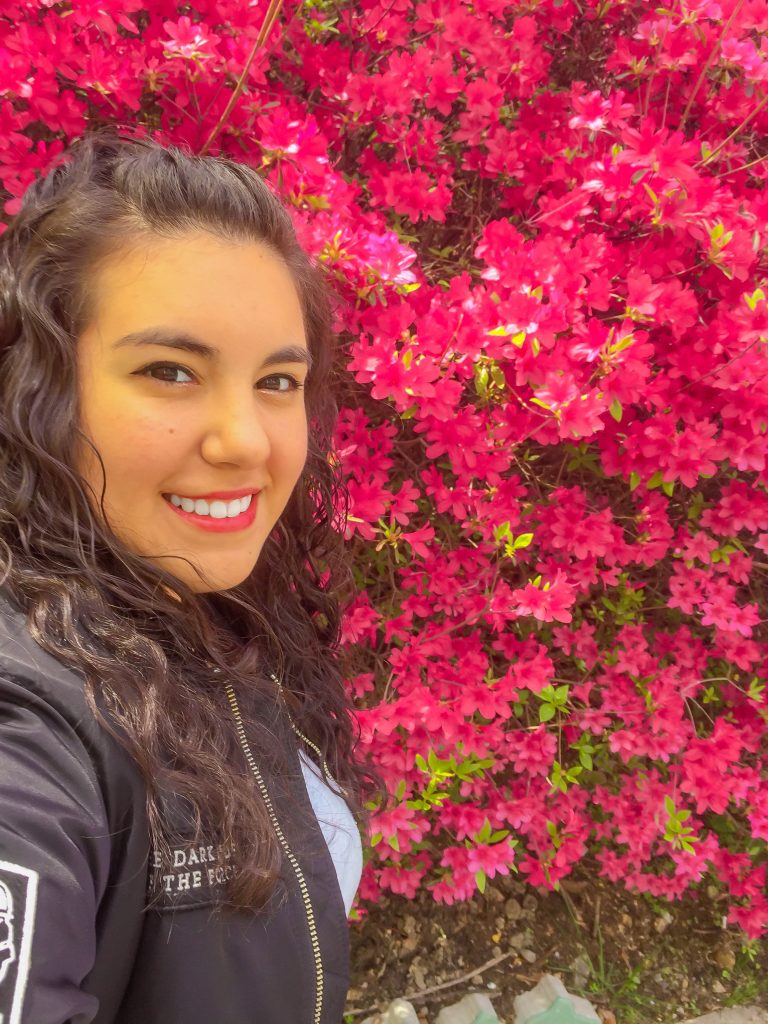 Taean Tulip Festival |태안 튤립축제 (Mid April – Mid May)
This is one of the best spring festivals and one of the most popular with locals and international visitors. Over 1.2 million tulips are displayed for the public to enjoy and take pictures with. At the festival, you will also find other gorgeous flowers like lupine, foxglove, and lilies. You can book a tour to see the Taean Tulip Festival here.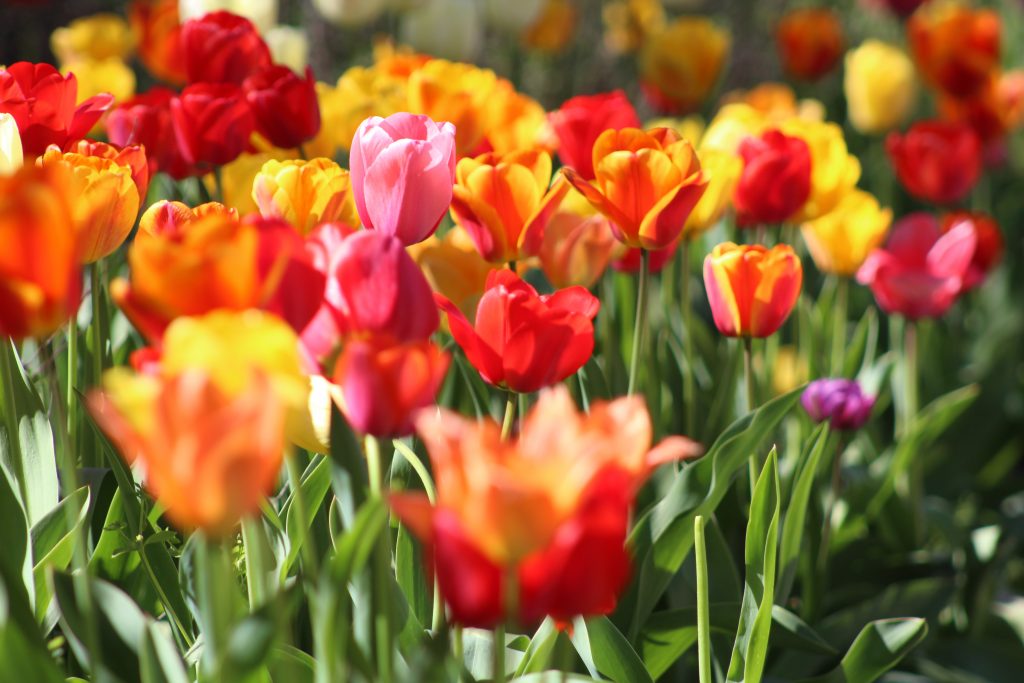 Yeouido Spring Flower Festival | 영등포 여의도 봄꽃축제 (Early – Mid April)
I went here on a tour with Oh My Oppa and enjoyed the experience. With the Han River and N Seoul Tower as a backdrop for these beautiful blossoms, it's hard not to have a good time here. More than 1,600 Yoshino cherry trees bloom alongside the river. You'll also see 90,000 flowers including azaleas, forsythias and spireas.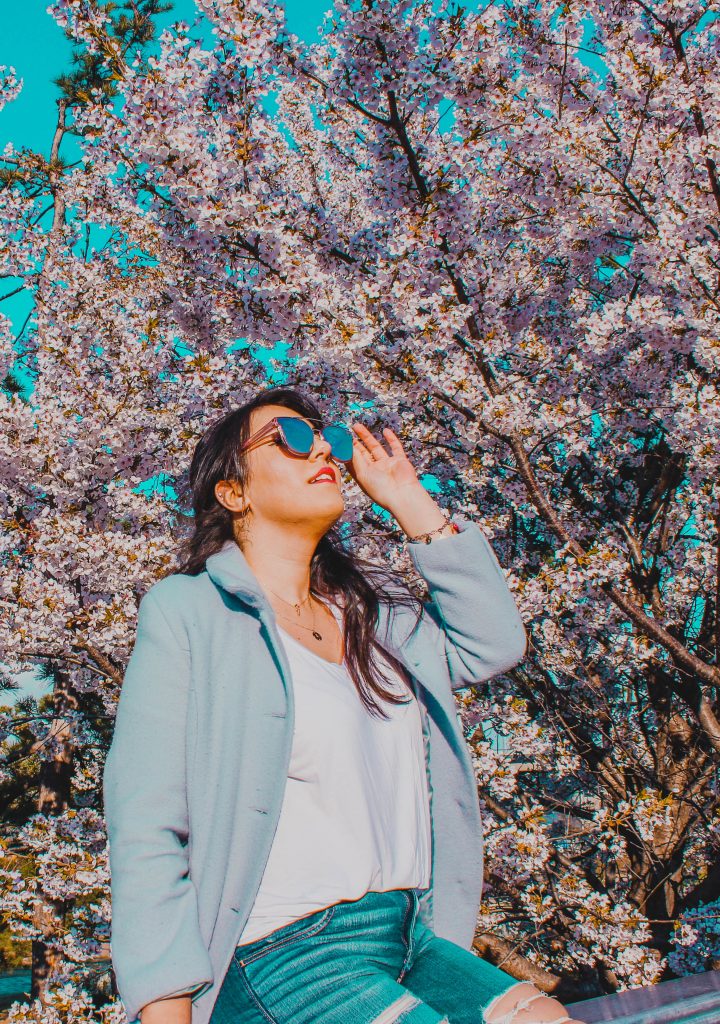 Jirisan Baraebong Festival | 지리산 바래봉 (Late April – Late May)
Another beautiful royal azalea festival, if you missed Gunpo's you can definitely catch this one. This is much bigger since Jirisan is a heck of a mountain. You'll get to hike up and see breathtaking views of an entire mountain covered in purple, white, and red. Book a tour to the Jirisan Baraebong Festival here.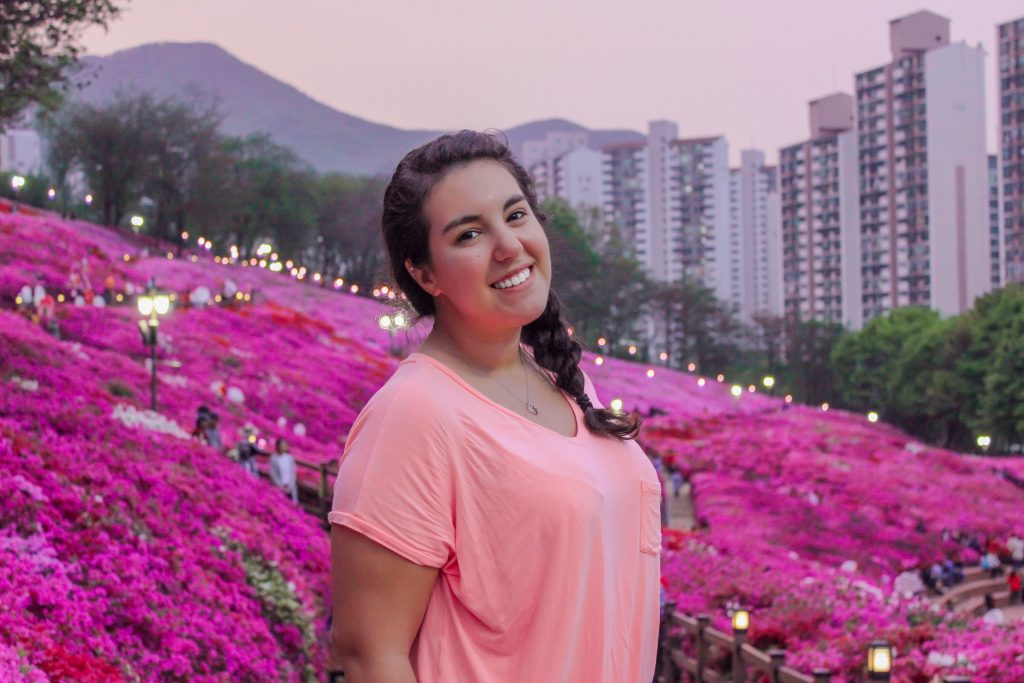 Gokseong Rose Festival | 곡성 세계장미축제 (Late May)
The Gokseong Rose Festival is usually held late May to early June at the Seomjingang Train Village. The train lends to the atmosphere and makes for romantic scenery. Them theme is usually always fragrance, love and dreams. For ten days, the festival takes place at Rose Park in Seomjingang Train Village. It celebrates 1,004 types of roses blooming all over.  You can find more information about the 2020 Gokseong Rose Festival here.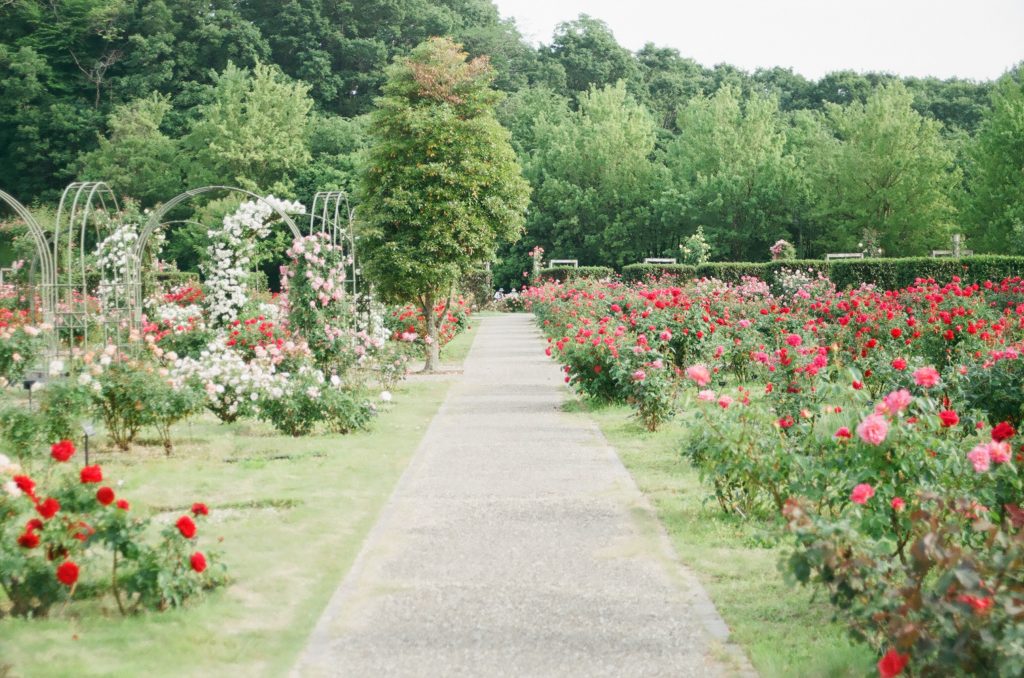 Samcheok Rose Festival | 삼척 장미 축제 (Late May)
Located at the Osipcheon Stream Rose Park, you'll walk in well-maintained and beautiful gardens. The park boasts 10 million roses with 200 different kinds. It's a truly unique and wonderful experience. There will be cultural exhibitions and performances. You can book a tour to the Samcheok Rose Festival here.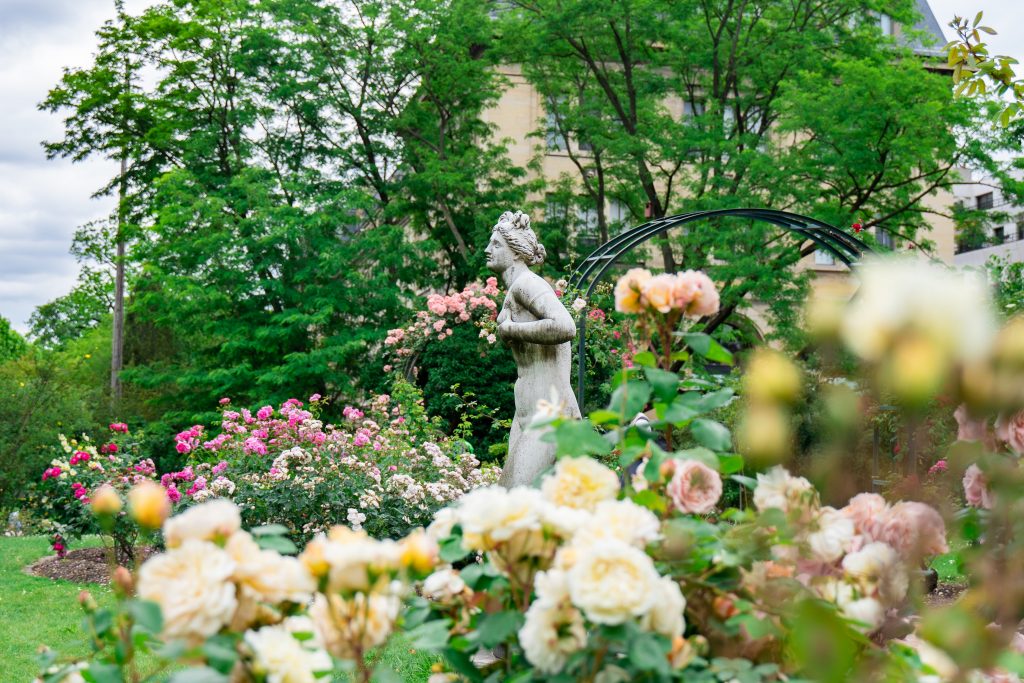 Other Korean Spring Festivals
Not all spring festivals in Korea revolve around flowers. (But let's be real, the majority of them do.) In any case, if you're traveling to Korea in spring, you don't want to miss out on Buddha's Birthday celebrations, the Jindo Sea Parting Festival, and even a green tea festival!
Barbie Salon de Ddalki |살롱드딸기 (December – May)
My good friend Linda and I always make sure to go to this buffet once a year. It's our longstanding tradition and it makes us feel young and giddy again. Every year there is a different Barbie theme and menu. The highlight of the Barbie Buffet is strawberry everything as they are most fresh and sweet during the late winter and spring months. It's a great way to get together with your girlfriends and dress up for afternoon tea. Book your Salon de Ddalki Barbie Buffet here.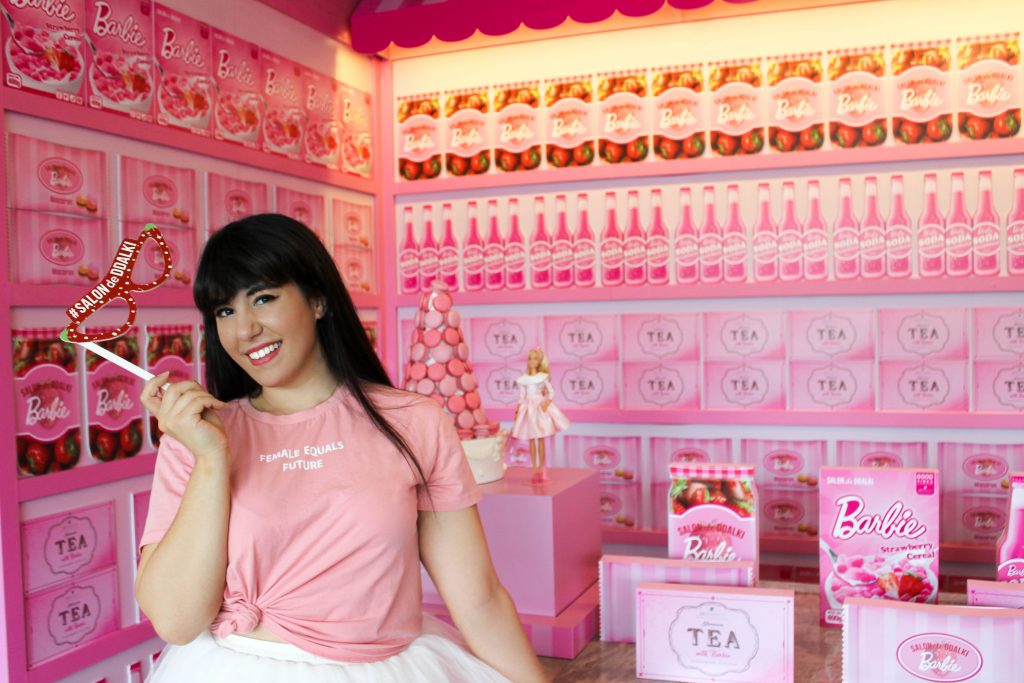 Boseong Green Tea Festival | 보성다향대축제 (Early May)
I love everything green tea. The more Earthy it tastes, the more I like it. Did you know Boseong produces 40% of Korea's domestic green tea? The Boseong Green Tea Plantation opened in 1957. Every May when the leaves are the greenest, a festival is held to pray to the Tea God for good harvest and tea making. You can book a tour with round trip transport here.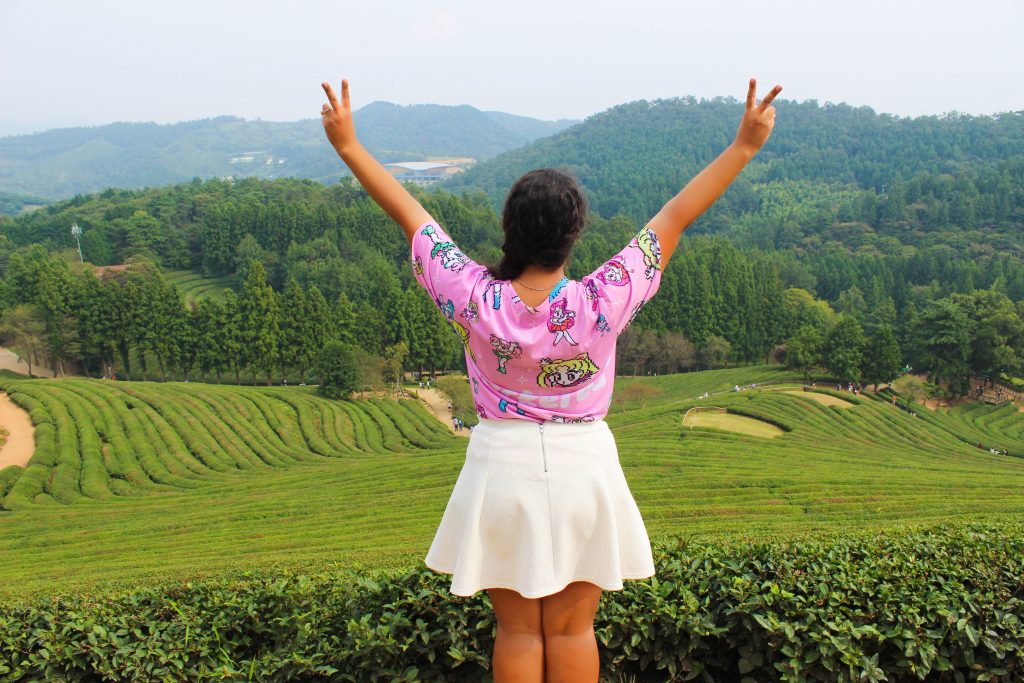 Bongeunsa Temple Buddha's Birthday Celebration |부처님 오신 날 (April-May)
Though Bongeunsa Temple's celebrations are not as big as Jogyesa Temple's celebrations, they're nothing to scoff at. Located in eastern Seoul across from the CoEx Mall, you'll find this quiet temple tucked away from the hustle and bustle. The temple will also be decorated with brightly colored lanterns and you can get a free vegetarian bibimbap to eat along with other vegetarian temple foods. Bongeunsa Temple also offers a temple stay if you were interested in that.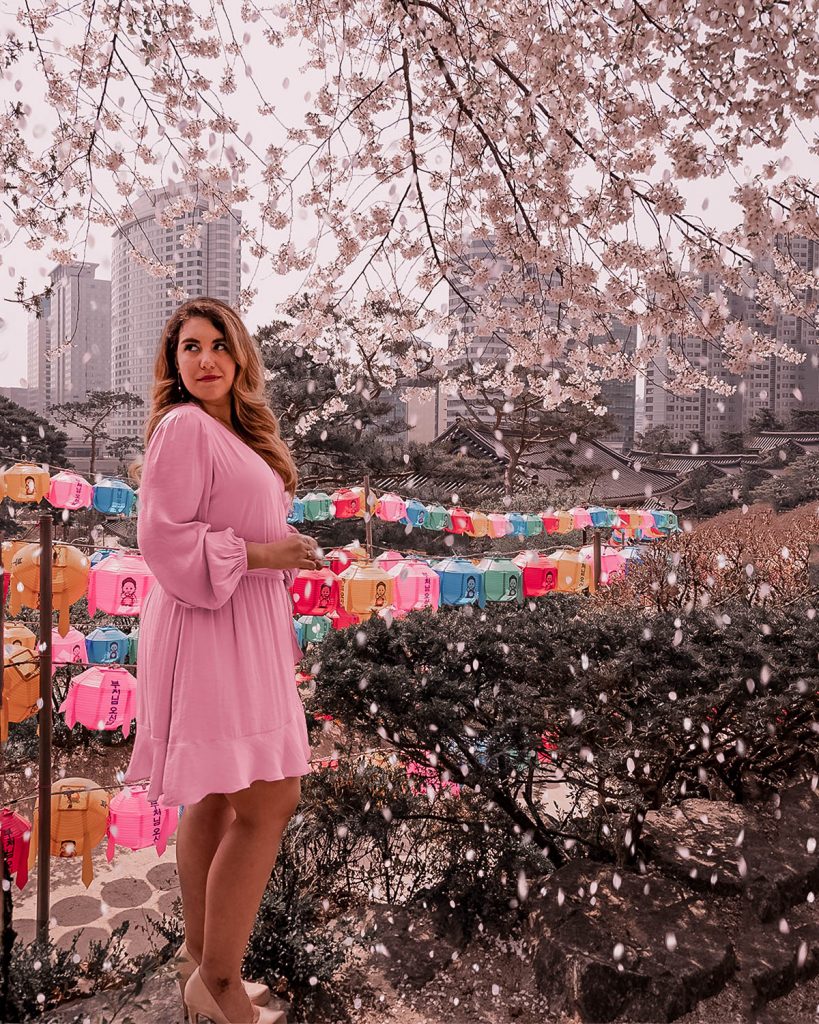 Jogyesa Temple Buddha's Birthday Celebration | 부처님 오신 날 (April – May)
Buddha's Birthday changes every year as it is dictated by the lunar calendar. Jogyesa Temple is one of Seoul's most poplar and well-known Buddhist Temples, you'll find it decorate in thousands of brightly colored lanterns to celebrate the big man himself. The temple will usually host activities outside like making paper lotus lanterns and beaded prayer necklaces. At night, they usually host a night lantern parade for all to enjoy. In addition, you can also do a temple stay at Jogyesa Temple.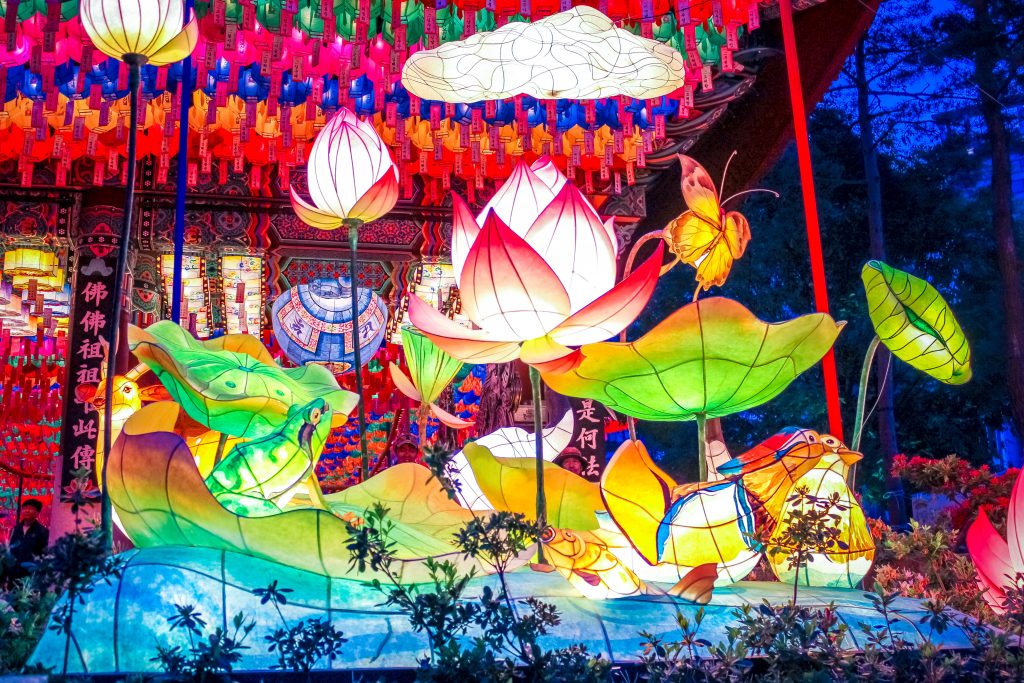 Jindo Sea Parting Festival | 진도 신비의바닷길축제 (Early March)
According to legend, the island of Jindo was once plagued by many ravenous and killer tigers. Fearing these majestic beasts, the villagers would often flee and seek refuge on a smaller island off the coast of Jindo. During one of the many escapes little Granny Ppong was left behind. Desperately wishing to be reunited with her family, she prayed to the Gods and asked them for a way to get to them. They answered her prayers by sending the tide down low and allowed her to walk across the sea.
Every year for the last 40 odd years, Jindo has celebrated these magical story with the Jindo Sea Parting Festival. If you've ever heard of the famous Korean Jindo dog, you'll also know the dog comes from this island as well. During the festival, they also put on a Jindo dog show where you can even watch these beautiful animals paint.
I honestly wouldn't recommend you DIY this yourself because there's hardly any parking for cars around. Since this festival is meant to ferry visitors from around Korea, you'll find a lot of tour buses. The easiest way to get to the Jindo Miracle Sea Parting festival is to book a tour.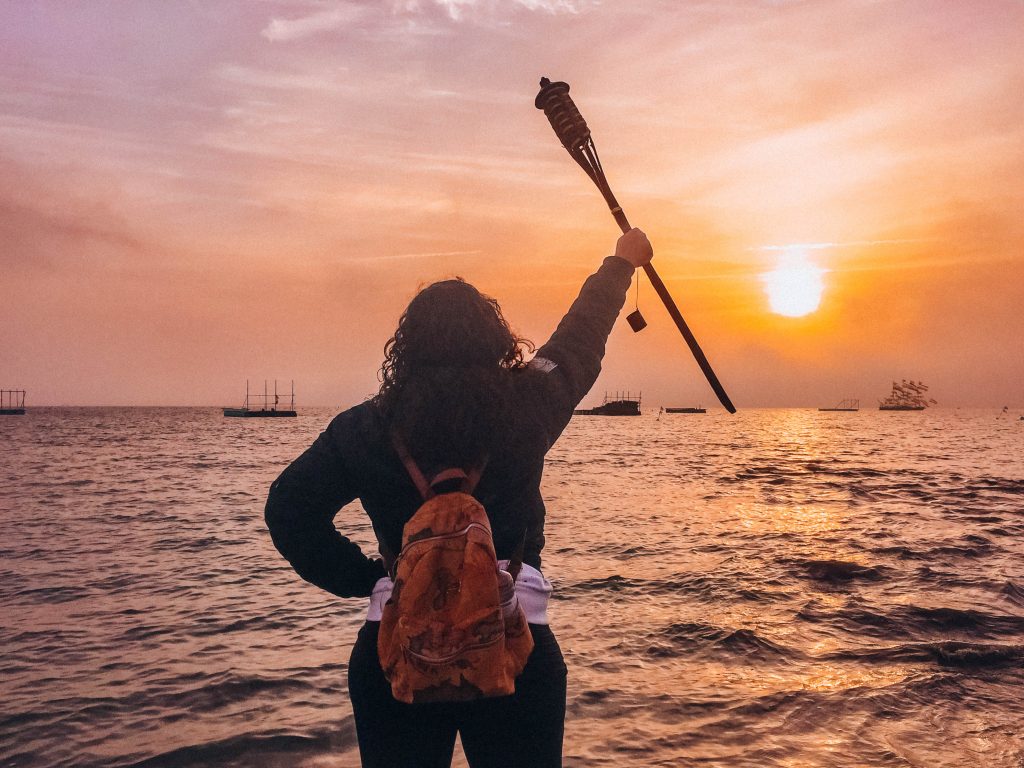 Olympic Park Rose Garden |올림픽 공원 장미 정원 (Late May)
This isn't necessarily a festival, but every year the beautiful roses are put on display in the garden. It's a small garden, but beautiful and a great way to spend the afternoon. You can also picnic in the park if you'd like. The best part about the Olympic Park Rose Garden? It's completely FREE. Just get off at the (Line 5) purple line Olympic Park Station exit 3.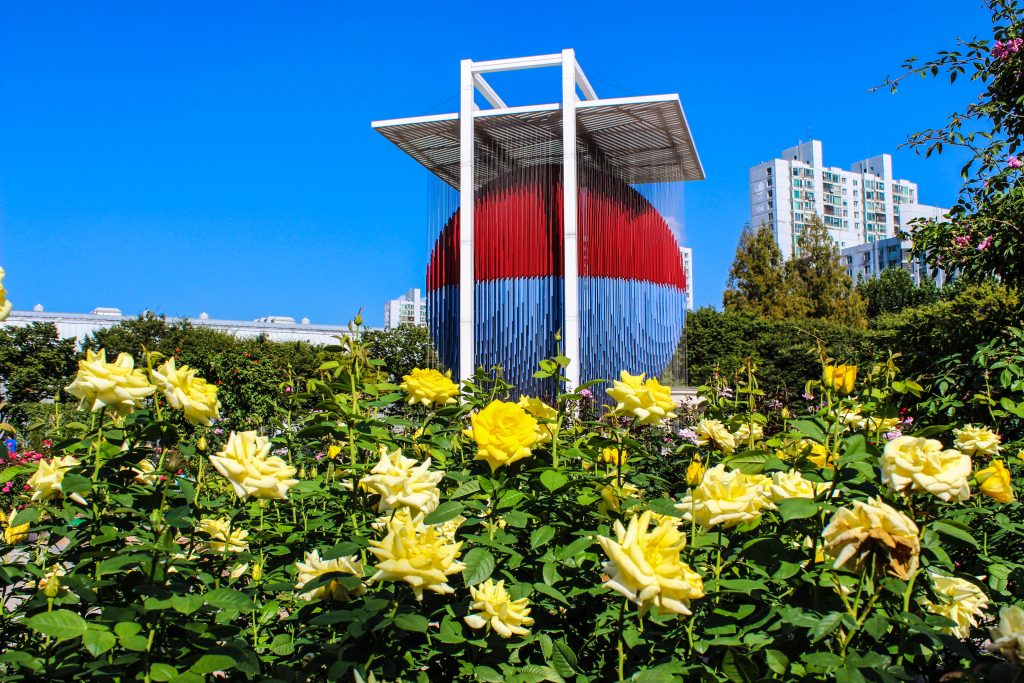 I hope this Korea spring travel guide will help you plan your itinerary for what to do. There are so many amazing spring activities in Korea, it's almost impossible to them all. Definitely add some Korean spring songs to your list and get ready for an incredible season. Koreans love to celebrate the coming of a new season with delicious food and flower festivals.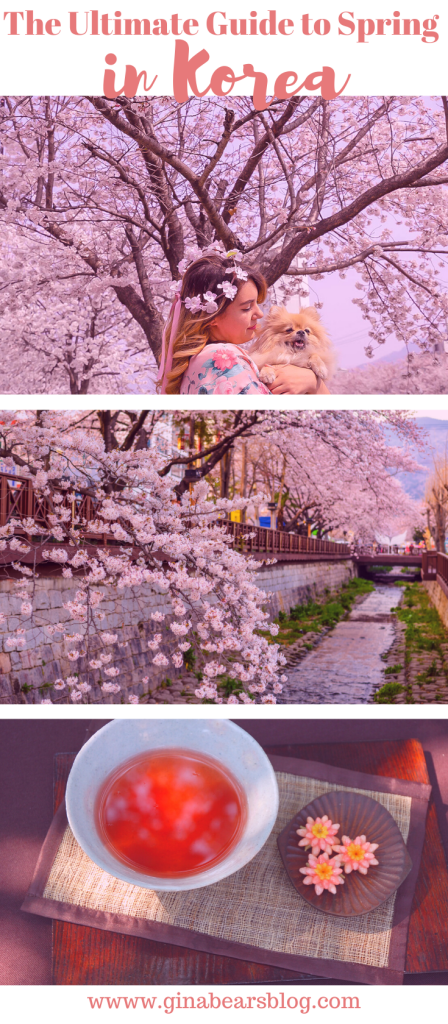 This post contains affiliate links. If you choose to make a purchase through me, at no additional cost to you, I make a small commission to help Gina Bear's Blog keep running.



Berita Kpop hari ini, sinopsi drama korea Drakor paling lengkap, temukan di IDN Korea situs informasi Kpop drama korea dan info traveling ke lokasi shooting drakor di Korea Selatan